5 Ways To Make The Most Out Of Labor Day Weekend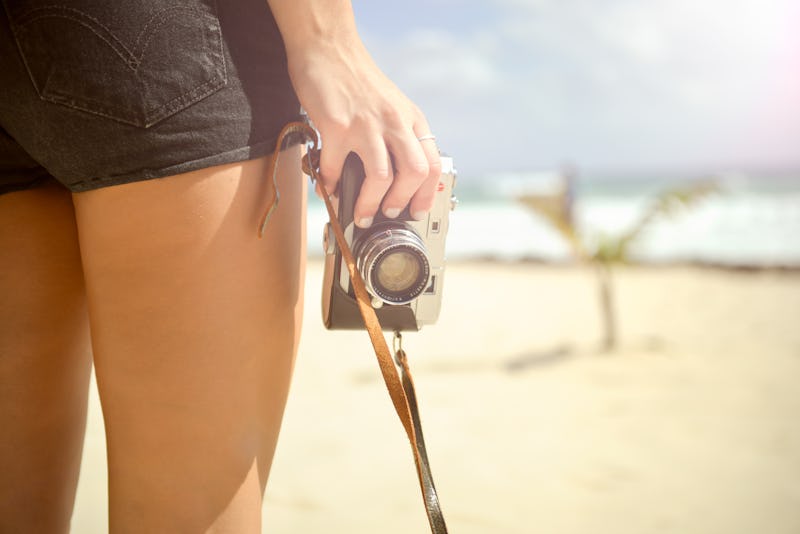 Well, it's almost here, y'all — the end of summer. Luckily, we have one more three-day weekend to ring in the end of beach days and endless sunshine. I'm sure you want to make the most out of your Labor Day weekend, and you can with a few simple steps.
I have so many fond childhood memories of Labor Day. I remember vividly never understanding why school always seemed to start the week or so before Labor Day. It seemed stupid to go to school for a week, and then have a three-day weekend. But I digress. My parents used to take us to our family beach house in the tiny town of Cambria, California for the weekend. We'd spend the last three days of summer relaxing on the sand, trying to win stuffed animals at the Labor Day carnival in town, and soaking up the sea air. Those were the good old days.
These days, however, I tend to spend my Labor Days glad to be at home and not working. But there are ways to get your money's worth with your last summer holiday, whether you'll be spending it away, or spending it on the couch. My best advice? Enjoy it as much as you can!
1. Don't be spontaneous
Don't worry — it's not too late to book and plan a last-minute Labor Day getaway. I know that being spontaneous is fun and exciting, but it can also hold you up if you're in a new place. Even if you're having a little staycation, planning ahead can save you a lot of time and headaches. As much as a three day weekend seems like a long time, if you spend half of it deciding what to do, where to go, and what to wear, you're just burning precious daylight. Do your research on the restaurants, bars, and sights you'll want to see on your vacation. And if you're staying in or staying closer to home, get everything you need for your beach day or barbecue beforehand. This way, you can spend more time enjoying your weekend, and less time stressing.
2. Have an exit strategy
Obviously, as much fun as you're going to have this weekend, you do need to think about when it will come to an end. It's never fun to come home after a relaxing weekend getaway to a bunch of work, laundry, or problems. That's why it's good to plan ahead — do any tasks that aren't fun before you start the weekend. If you know all the dishes are done, your work is finished, and your bed is made, you won't have to worry about rushing home to do it before you return to work on Tuesday. Same goes for if you're attending a party, or hanging out with friends. You don't want to have to cut the weekend short, right? And if you're the one hosting the party or barbecue, have trash bags and a system ready for easy clean up, so you can spend as much time enjoying your last summer party as possible.
3. Start early
You might have a big weekend planned, but that doesn't mean you have to wait until Saturday to kick things off. Hit a happy hour after work on Friday with your co-workers or friends, or take a stroll around your hotel once you arrive at your Labor Day destination. If anything, enjoy a glass of wine or two, and get ready for the awesome weekend ahead.
4. Treat yourself to at least one thing
A last-minute trip might seem like treat enough, but do something additional to make your Labor Day truly memorable. Get a massage, take a beachside yoga class, or enjoy bottomless mimosas at Sunday brunch. Even if your Labor Day weekend involves catching up on your favorite shows form the comfort of your couch, something as simple as buying that chocolate cake slice you've been eying at the grocery store every week can count!
5. Make it a group effort
I know that it's never fun to try and plan a trip or a weekend all by yourself, so request some assistance. Even if it's just you and your significant other, ask your partner to plan some portion of your trip. If you're hosting a backyard barbecue, ask your family and friends to each bring a dish or drink. Ask your friends to each bring something for the beach or lake — be it snacks, the blankets, or tunes — so that you're not stuck worrying about everything. Again, more fun, less stress!
Image: Pexels; Giphy (5)