See How 'Game Of Thrones' Brought Dorne To Life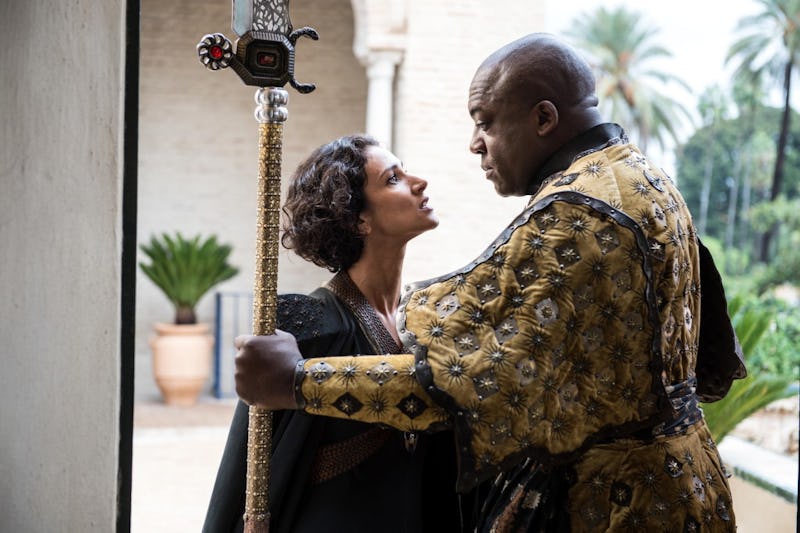 There are few series whose return is as hotly anticipated as Game of Thrones. The HBO fantasy juggernaut left fans with dozens of unanswered questions following the Season 5 finale: Will Arya get her sight back? Where the heck is Bran? Why are the Dothraki circling Daenerys? What's the fallout after Stannis' death? What will Cersei do now that she's out of the dungeon? And most importantly... IS JON SNOW ALIVE!? Unfortunately, I don't have those answers. However, I do have a behind-the-scenes clip that shows how Game of Thrones brought the Kingdom of Dorne to life.
In the clip below, we get to see how the showrunners envisioned Dorne. The landscapes and locations were chosen based on how Dornish people live — both ruthlessly and luxuriously. At the end of last season, Myrcella Lannister was killed by a poisonous kiss via the lips of Ellaria just as she was departing from the land of her fiancé, Trystane. There's no doubt that the tension between the Lannisters and the Martells will reach a boiling point in Season 6 and that we'll be spending much more time in the land of Dorne.
Take a look at how this exotic location came to be:
If you're interested in more GoT behind-the-scenes clips, fans who download Season 5 on Google Play will receive exclusive bonus content about the show.
Image: Macall B. Polay/HBO