What To Wear Labor Day Weekend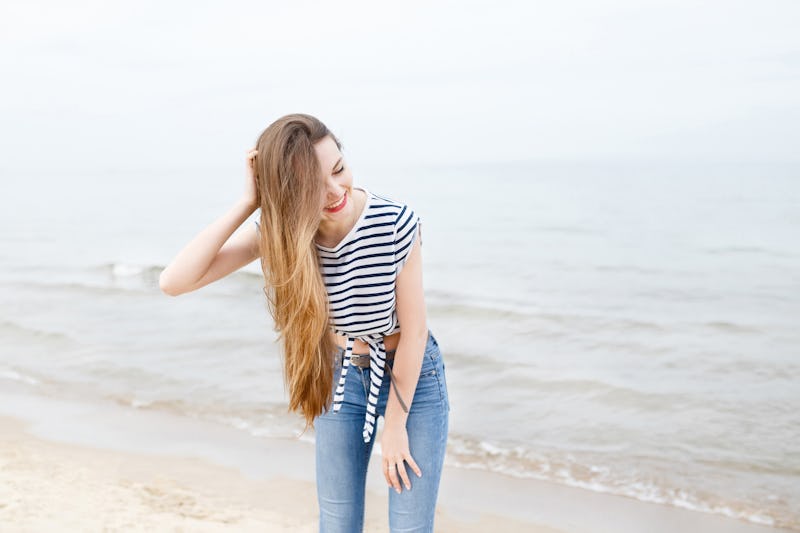 Believe it or not (I choose not), summer is ceremoniously about to come to a close. Labor day is on Monday, and even though bidding farewell to the season isn't something to look forward to, the holiday festivities are. On top of what you're going to be doing, you might also be wondering what to wear on Labor Day. Whether you'll be eating your heart out at a barbecue, catching a few final rays at the beach, or just enjoying a glorious day off of work, there are plenty of excuses to break out your summer best one last time.
It's a bittersweet goodbye, of course. Boots, sweaters, and holding pumpkin spice lattes as accessories is just around the corner, and that's certainly something to be excited for. But still, it's a sad moment when you put away your favorite white dress and your perfectly worn denim shorts for the last time before the next year. Trust me, fall is my absolute favorite season to dress for, and even I feel a twinge of disappointment when it's finally time to say goodbye to my trusty hot-weather companions.
So with one last big event day of the year left, it's time to give your whites and your brights one last hoorah. Here are 5 looks that'll let you say goodbye to summer in style.
High-Waisted Shorts and Classic Kicks
This outfit is a classic for a reason — sporty white kicks, denim shorts, and a white tee are absolutely timeless and will look just as good this Labor Day as it will next.
Retro Skirt and Off-The-Shoulder Blouse
A denim skirt and an off-the-shoulder top is the perfect way to dress up a casual outfit while still feeling cute and comfortable.
Comfy Tank Dress & Denim Vest
Rock your denim vest before you have to swap it out for full-on denim jackets.You can definitely wear this comfy tank dress over tights when it starts to get colder, too!
White Boyfriend Jeans and Birks
Wear these white boyfriend jeans and Birks on Labor Day and then continue to rock them all throughout fall.
Short-eralls and Converse
This outfit SCREAMS '90s. Kate Moss would be so proud.
Image: Ilya Oreshkov/Fotolia