How Do Your Masturbation Habits Compare?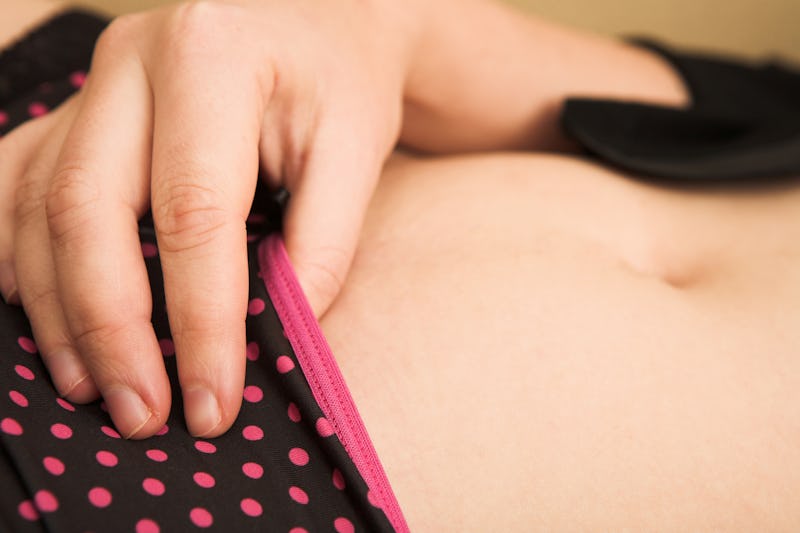 Today, Cosmopolitan published their "This Is How You Masturbate" study, which is not an instructional guide but a survey of 2,000 readers, average age 21, about their masturbation habits. So what did they find out? Short answer: almost everyone does it, we hide it too much from our friends and lovers, and even Kings of Leon can turn us on.
According to Cosmo's survey, 95 percent of their readers masturbate, and half do it at least once a week. On average, we start touching ourselves at the age of 16. We almost all use our hand (64 percent), and a third of us use a sex toy. And we're good at it, too: 63 percent of women always orgasm when they masturbate.
Somehow, though, most of us are still super shy about our sexuality. "If I'm in a relationship normally the guy can't get me off," wrote one reader, "so I do it beforehand (without him noticing) to get myself ramped up to enjoy sex." Worrying about what guys might think seems to be a recurring theme. "My boyfriend gets pissed if I do because he says I 'don't have a reason to'," said another reader. And it's not just guys – only a third of us talk about masturbating with friends.
95 percent of [Cosmo] readers masturbate, and half do it at least once a week.
"I feel dumb and awkward if I even think about touching myself," wrote another reader, "even though novels like Fifty Shades get me all hot and bothered when I'm alone." Why the hiding, ladies? It's not like there's a shortage of things turning us on.
60 percent of readers reported watching porn while touching themselves. Our own fantasies aren't half-bad either — exes, professors, bosses, spanking, hair pulling, lesbian sex, anal sex, celebrity crushes, threesomes, and even Harry Styles were all mentioned by Cosmo readers. So close the door, put on some tunes (Frank Ocean, Beyoncé, and Kings of Leon are Cosmo reader faves), and get freaky with the comforting knowledge that you're totally normal.
<img alt="" src="http://www.reactiongifs.com/wp-content/uploads/2012/12/hey-girl.gif" class="article-body-image" title="Image: http://www.reactiongifs.com/wp-content/uploads/2012/12/hey-girl.gif"/>
Image: Fotolia, reactiongifs.com