9 Adorable Photos Of Jade & Tanner Being OTP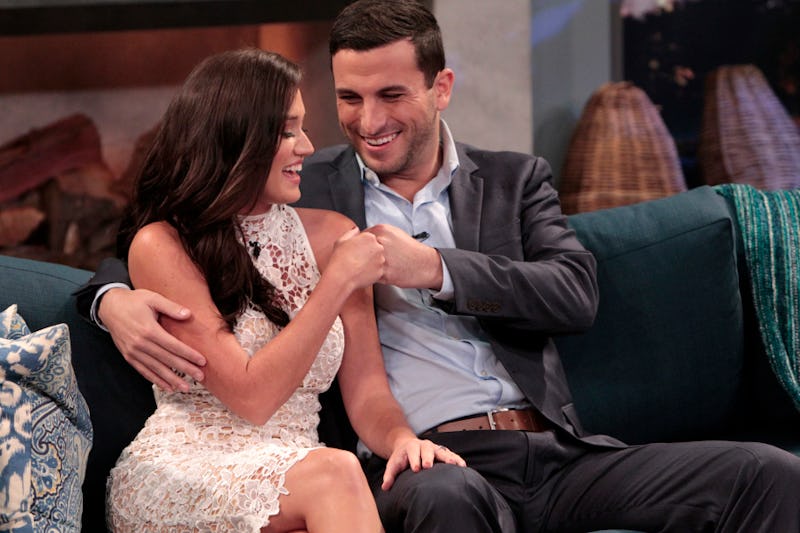 In a rare twist for the Bachelor franchise, Tanner and Jade got engaged on the season finale of Bachelor in Paradise . While these two seemed to really care about each other during the season, it was kind of shocking to see that Bachelor in Paradise might actually work in bringing couples together. Call me an eternal pessimist, but I do not expect these shows to work — after watching years of The Bachelor — so my dark heart has to thaw until I'll truly accept it. To help in the thawing process — cute photos of Jade and Tanner, living their best lives now that Bachelor in Paradise is over. And trust me, even the cold-hearted like me will believe in love after looking at these photos.
While we wait for a Janner wedding — Bachelor in Paradise Season 3, you out there? — we might as well indulge in some Janner photos that will make your miniature pig sitting in a teacup computer background look like a monster emerging from a gross eerie lake. If you had any doubts at some point about these two, these photos will put those thoughts to rest. So sit back, relax, and enjoy these adorable photos of Tanner and Jade from Bachelor in Paradise.
1. The Ring Picture
You can't escape these pictures on Facebook from all of your high school friends, and now, Jade is rubbing it in your face. Kidding, Janner! Mazel.
2. The Piggyback Ride Picture
Not an engagement picture, but might as well be.
3. The Funny Donut Picture
I've got a pun for you guys, donut dump each other.
4. The "Cloud Nine" Picture
Do you think they're happy?
5. The Date Night Picture
And they're in Kansas, which makes me like them even more — they're not getting all ~HoLlYwOoD~ on us.
6. The Matching Outfits Picture
Who cares that they wore the same outfit. This is adorable — we should all strive to wear matching outfits with our S.O. on a beach!
7. The Photo Booth Picture
Note: the make out in the bottom right.
8. The Cuddling Picture
#RelationshipGoals.
9. The "I Mustache You A Question" Picture
You win, Tanner and Jade! You've defied everything I've thought about couples that get together on Bachelor shows. Just don't let me down.
Images: Rick Rowell/ABC