Tallying Up The Likely 'Big Brother 17' Jury Votes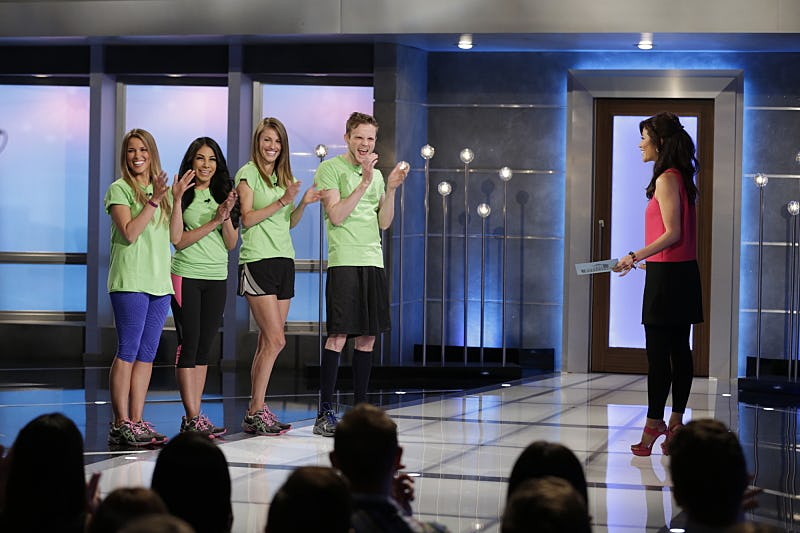 One of the important aspects of Big Brother that isn't mentioned much is jury management. You can play the best game in the world and get to the final two, but if the jury doesn't like you, they're not going to hand over $500,000 just because you were better than them. Dan Gheesling played what many fans considered to be a perfect game of Big Brother in Season 14, but when finale night came around, they gave the prize to Ian Terry because each jury member had been burned by Dan. If the houseguests want to win the prize, they need to start thinking about how many votes they have in the jury. The current houseguests are all speculating: How will the Big Brother 17 jury members vote?
Many of the jury members have already talked about who they definitely don't want to win (Shelli and James were not rooting for Austin), but when finale night comes around, who will they actually vote for? Are they going to vote for the person they were closest to in the game, or vote for the person who they think played the best game?Two more houseguests still need to be evicted before the jury has the opportunity to make the choice of who wins BB17, but here's how I think the votes will fall.
Shelli
Shelli probably could've played a great game of Big Brother if she hadn't gotten caught up in such a noticeably powerful showmance. She has regularly stated that she's rooting for "hey boys" John and Steve to take home the prize, so those are most likely her top pics. Shelli worked with Liz a lot in the house, but was never as close to the twin as she was to Vanessa, so it's likely Shelli would throw the vote to Vanessa if they made up the final two.
Shelli Will Vote For: (From most likely at top, to least at bottom)
Jackie
Jackie claimed to not have any hard feelings towards Steve, even though he was the mastermind behind her eviction. She believes that Vanessa's influence on him was what convinced him to nominate her during the double eviction. However, Jackie has shown to be a very forgiving juror and will probably vote for who she believes played the best game of the houseguests. She was never very close to John or Liz, so between the two of them, she'd likely vote for John (as he was easier to talk to than Liz, who constantly had Austin over her shoulder.)
Jackie Is Most Likely To Vote For:
Becky
Becky and Johnny Mac was the great showmance that never was for BB17. It would be a real shock if Becky didn't vote for her dear friend to win the half million over anyone else. Her biggest goal in the house was to evict Vanessa, and while she failed, it seems that Becky has enough sense to reward good gameplay when she sees it. It's unclear if Becky's feud with Steve will affect her vote, but I'm just excited for any reason to revive #BeckyUpdate.
Becky Is Most Likely To Vote For:
Meg
Meg's After Dark Crew doesn't have any members left in the house, so everyone who could get to the final two is her enemy. She worked with Johnny Mac briefly, and if Meg is voting for houseguest she got along best with, it will probably come down to Steve and John. Meg probably still believes Vanessa is public enemy number one, and she was never very close with Liz.
Meg Is Most Likely To Vote For:
James
James is the houseguest most likely to vote based on the merit of a houseguest's gameplay over who he personally likes, and there is no denying that Vanessa has played the best game of the season. Johnny Mac and Steve have had impressive games with strings of comp wins, but Steve was the only one who made any big moves (even though John wanted to, he just never had the chance).
James Is Most Likely To Vote For:
Julia
Liz. Duh. Of course she's voting for Liz. Liz's biggest obstacle is she spent her whole summer getting to know Austin a lot and didn't make time to get to know anyone else. Julia knows her twin sister really well, and is probably gonna to benefit from some of that prize money. Julia was pretty friendly towards Steve and John towards the end there, but probably won't vote for Vanessa after she "played dirty" and tricked her into throwing the veto comp she needed to win.
Julia Is Most Likely To Vote For:
Austin
Austin is the prime definition of a "bitter juror." Vanessa has played the best game so far, and yet he's only willing to try and tear her down and make sure she doesn't win. He's incredibly vindictive, especially if Austin's exit from the house is any indication. His repeated chants of "You can't win, Vanessa," indicates that Vanessa is definitely not getting his vote. It's hard to say who he would pick between Johnny Mac and Steve, as he probably feels betrayed by both of them somehow. It should be no surprise who his top pick would be.
Austin Is Most Likely To Vote For:
Based on these predictions, Vanessa and John have a pretty even shot of winning (assuming the After Dark Crew remembers that he was trying to work with them for a brief period of time), followed by Steve and then Liz. Liz would've had a much better shot if she played a more active social game, but she spent all of her time in Austin's arms. Steve's good gameplay and social game makes him a probably second place in many scenarios, although he could probably pull out a win if he sat against Johnny Mac. All predicting aside, there's no way to know for sure how the houseguests will vote until they're all counted up. Maybe Liz could deliver an amazing speech, win the $500,000, and teach everyone to "Expect The Unexpected."
Image: Sonja Flemming/CBS