14 Life-Affirming Quotes From Isabel Allende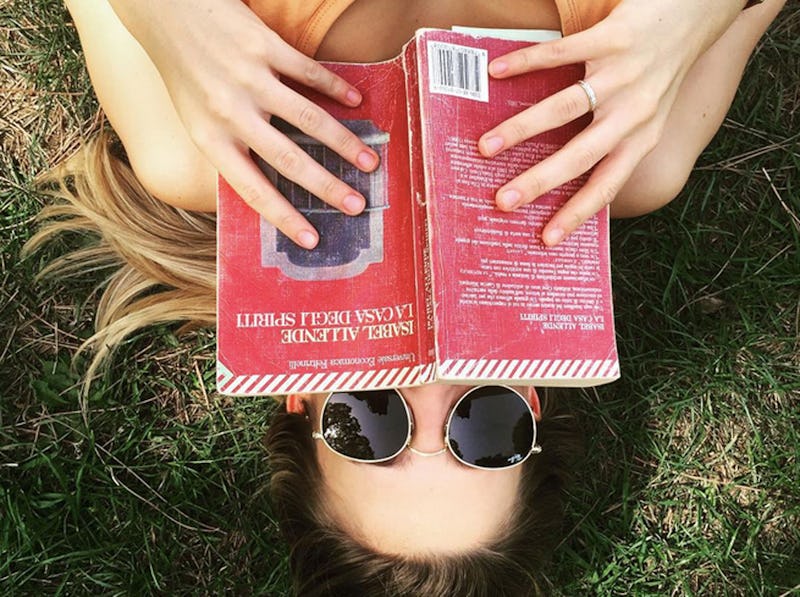 Isabel Allende is a consummate storyteller. By her own admission, she tends to turn everything into a story — she even claims to have married her second husband in order to claim his life story for a book. (It's called The Infinite Plan, and they're still together almost 30 years later.) But most of her material comes from her own life, which has been eventful enough to fill hundreds of novels.
Allende was born in Peru, at the height of World War II, to desperately unhappy parents — her father walked out soon after, never to be heard from again. Allende's mother returned to Chile with her children and moved back into her childhood home, where Allende and her brothers grew up under the supervision of their eccentric spiritualist grandmother and dignified but tyrannical grandfather. She was miserable and read constantly.
At just 20 years old, Allende married Miguel Frías, and they started a family. Afraid of ending up like her mother, she insisted on working and balanced raising her two children with a successful career as a journalist and feminist thinker. She might even have continued on that path forever, but for the coup that swept Salvador Allende (her first cousin once removed) out of power. She was forced to flee to Venezuela, where she started writing fiction and eventually separated from her husband.
Now living in California, Allende has settled into a less tumultuous existence — though she's faced heartbreaking personal tragedies, including the loss of her daughter Paula. Throughout it all, Allende has written movingly about her experiences, and I've collected 14 of her most insightful quotes about writing, living, and coping with disaster.
On The Magic Of Words
"It's so important for me, finding the precise word that will create a feeling or describe a situation. I'm very picky about that because it's the only material we have: words. But they are free. No matter how many syllables they have: free! You can use as many as you want, forever."
On Memory
"Write what should not be forgotten."
On The Difference Between Men And Women
"A man does what he can; a woman does what a man cannot."
On Storytelling
"When you tell a story in the kitchen to a friend, it's full of mistakes and repetitions. It's good to avoid that in literature, but still, a story should feel like a conversation. It's not a lecture."
On Life
"Silence before being born, silence after death: life is nothing but noise between two unfathomable silences."
On Truth
"You can tell the deepest truths with the lies of fiction."
On Love
"Perhaps we are in this world to search for love, find it and lose it, again and again. With each love, we are born anew, and with each love that ends we collect a new wound."
On Self-Determination
"You are the storyteller of your own life, and you can create your own legend, or not."
On Secrets
"My worst flaw is that I tell secrets, my own and everybody else's."
On Great Characters
"Nice people with common sense do not make interesting characters. They only make good former spouses."
On Writing
"Writing is a process, a journey into memory and the soul."
On Death
"Just as when we come into the world, when we die we are afraid of the unknown. But the fear is something from within us that has nothing to do with reality. Dying is like being born: just a change."
On Fiction
"All fiction is ultimately autobiographical."
On Happiness
"Happiness is pure kitsch; we come into the world to suffer and learn."
Images: beatricedeluigi/Instagram; Pedro Cambra/Flickr