Book Shaped Clutches For Literary Nerds On The Go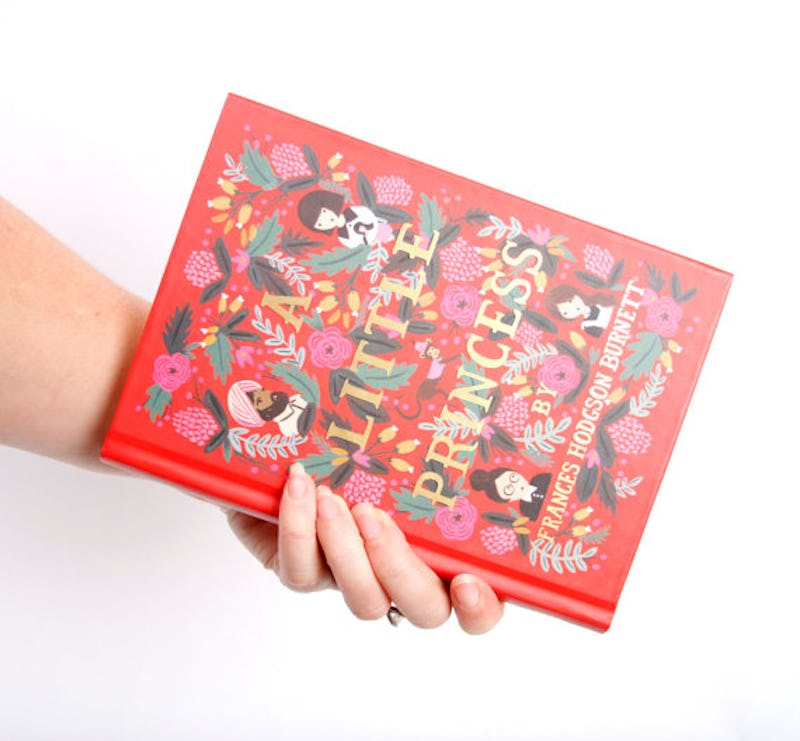 I'm starting to thing that Etsy was essentially invented so that book lovers can incorporate books into every aspect of their appearance. Seriously, between tiny book necklaces, book-themed clothing, and now these kickass book-shaped purses, there is enough book-themed craftiness online that bibliophiles can completely drench themselves in literary awesomeness, and I am HERE FOR IT. These literary purses, clutches, and phone cases come from Michelle of Chick-Lit Designs. For those of you who balk at sacrificing a book for fashion, take comfort in the fact that Michelle doesn't simply throw out the texts once when she takes off the covers. According to her store's Etsy page, the texts stay intact, and customers can either choose to have them rebound as books with cloth covers, or she'll donate them to a refugee center.
In an interview with Etsy, Michelle said, "I have found that creating handmade items is a huge passion for me. I am constantly thinking of what I can make next, and I spend hours in my studio – it is like therapy to me." She is inspired "by vintage items, bookstores, colors and patterns," and says, "Just looking at an interesting pattern can really drive my creativity." The books she uses span a number of genres, and even include a couple of fake books, including the Marauder's Map and Advanced Potions from Harry Potter, which would be perfect for your Hermione Granger cosplay (or, you know, your everyday nerd-chic. Books are like jeans — they go with everything).
Etsy, $155
Etsy, $204
Etsy, $171
Etsy, $175
Etsy, $155
Etsy, $155
Etsy, $29
Etsy, $175
Etsy, $29
Etsy, $155
Images: Chick-Lit Designs/Etsy (10)