New 'The Force Awakens' Trailer Is Epic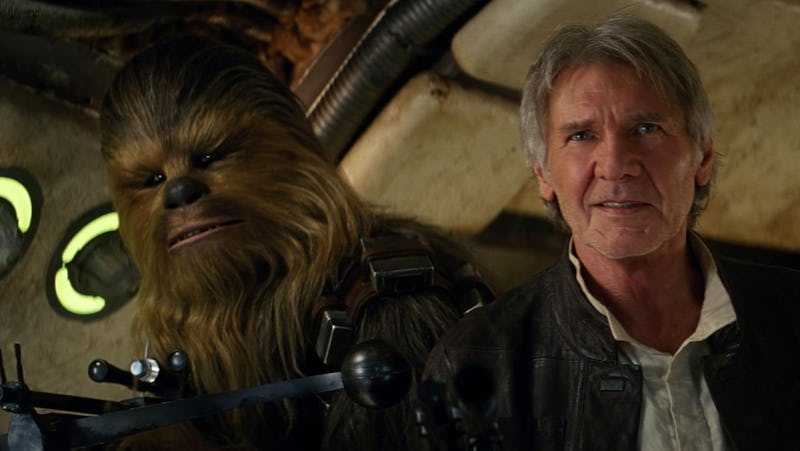 As if news of a possible Gilmore Girls revival on Netflix, combined with news of a new series starring Lauren Graham and Mae Whitman weren't enough tasty entertainment morsels to whet your whistle on Monday evening, get this: Star Wars: The Force Awakens just dropped a brand new trailer, and it's exploding the internet all over again. Gilmore Girls? Parenthood co-stars reunion? Star Wars?! Give us a breather already, internet!
The new trailer has been anticipated for some time. Audiences can expect to see Star Wars: The Force Awakens in theaters in less than two months, and with only one teasers and small trailers for fans to luxuriate over, it's about time we are offered some extended more footage to dissect. On Sunday, Disney announced they'd be dropping the new trailer during a very opportune moment: The halftime of Monday Night Football on ESPN.
We live in an age where a trailer gets a trailer, and that trailer often gets a teaser. So enough with the teasing, Disney! We've seen Darth Vader's crumbling helmet. We've seen Harrison Ford reunite with his trusted companion Chewie. We've seen the sandy landscape our protagonists will endure. We've crashed ticketing sites to buy Star Wars tickets opening weekend. We are, in a word: READY.
So now, without further adieu, the full length trailer for Star Wars: The Force Awakens, which hits theaters this Christmas.
Images: Disney