Hayes Called Emma His 'Best Friend' On 'DWTS'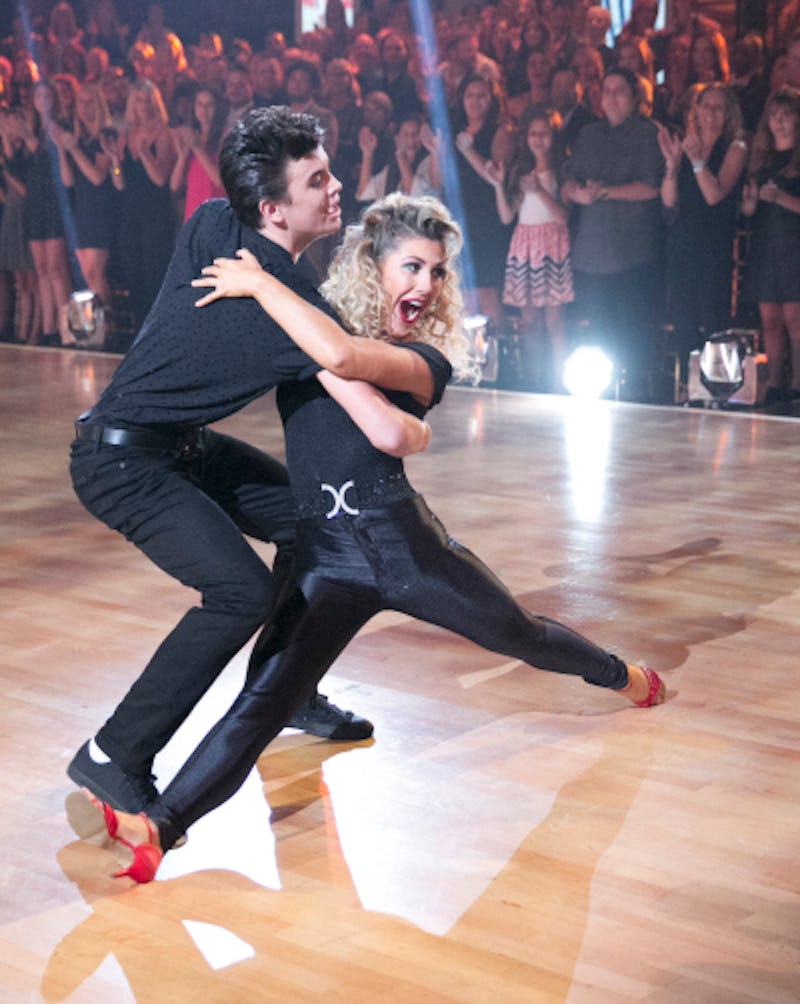 Halloween Week on Dancing With The Stars is always entertaining—there are costumes, cool music, spooky dances, and plenty of frightening scores (well, I hope not on the last one). First up for this session were Hayes Grier and Emma Slater, and their story was totally sweet and not at all scary. Last week on Dancing With The Stars , Hayes and Emma danced to "You're The One That I Want" from Grease, and they did so in front of the queen, Olivia Newton-John, herself. The scores weren't bad — mostly 8s, and nothing lower than that — but Hayes was not at all happy with them. He was disappointed, and he felt like he let Emma down. Aw, Hayes!
This week, the duo did a waltz to Disney classic "Once Upon A Dream", and when in practice, Hayes was mighty nervous. He doesn't really like where he stands on the Dancing With The Stars leader board, and Hayes wants to up his game. In his interviews, he said that Emma was his "best friend", and that he was working as hard as he could to get it right so he wouldn't disappoint her. So cute! Their hard work certainly paid off, as the dance that Team Slayes performed was equal parts dreamy and creepy (but like, in a good way).
I admire that Hayes is not resting on his (and Emma's) laurels. As Emma said, it has to be hard for him to be literally growing up on television and simultaneously learning all of these dances. The fact that he is striving to get better is great and a really showing of his character. This kid may grow up all right! As for him climbing the Dancing With The Stars scoreboard, us viewers will just have to wait and see how the votes come out this time around. Fingers crossed for you, Hayes!
Images: Adam Taylor/ABC