Will There Be A 'Peanuts Movie' Sequel?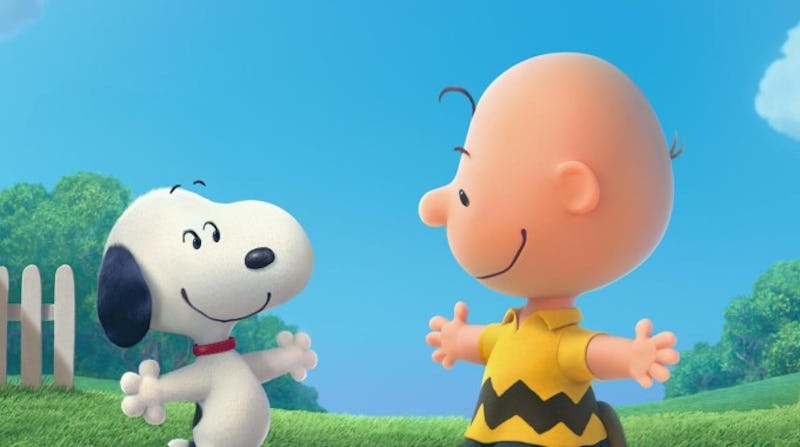 Charlie Brown, Lucy van Pelt, Snoopy, and the rest of the Peanuts gang are heading to the silver screen this November in The Peanuts Movie. The film is meant to be a new take on the classic characters, while also retaining a lot of what has enabled Peanuts to endure as a franchise for over 50 years. For instance, the movie was filmed using computer animation and will be presented in 3D, abandoning the low-budget, hand-drawn look of previous Peanuts iterations. But in spite of the new look, a number of classic Peanuts traits are preserved. Previous Peanuts music will be used in the film, as will the voice of the late Bill Melendez, who provided the vocals for Snoopy and Woodstock in previous films but passed away in 2008. The movie will also neglect updating the characters into a more modern setting, and will feature rotary phones, typewriters, and a nickel price for Lucy's psychiatric advice. So with all of the exciting new things the film's producers are doing, coupled with their respect for the Peanuts franchise, fans are wondering if there will be a Peanuts Movie sequel.
No announcement has been made yet regarding a sequel to The Peanuts Movie, as that decision will likely depend on the film's box office performance. However, if I had to bet on more Peanuts in theaters, I'd definitely put down more than a nickel.
Several other similar retro properties who were treated with a computer animated redux in recent years have earned sequels, such as Garfield: The Movie, The Smurfs, and Alvin and the Chipmunks; which is churning out its third sequel, Alvin and the Chipmunks: The Road Chip, this December. None of those films or their sequels were well received (not one has even cracked a 30 percent rating on Rotten Tomatoes), and I don't think it's a stretch to say that Peanuts is a better-known property than all of them. Add in the fact that the Peanuts gang has shown up in dozens of films and television specials since the 1960s and it seems clear to me that Charlie Brown and company will return to theaters someday. To show you what I mean, here are some examples of the Peanuts gang's best appearances over the years as proof that they can't stop, won't stop.
A Charlie Brown Christmas (1965)
The first television appearance of the Peanuts crew also remains their most-enduring. This special celebrates its 50th anniversary this year, and is still considered by many (myself included) to be required holiday viewing.
It's The Great Pumpkin, Charlie Brown (1966)
A different, but no less classic, holiday is represented in this special, which aired just one year after A Charlie Brown Christmas. With this one-two punch, Charlie Brown basically guaranteed that he stay relevant every October and December until the end of time.
A Boy Named Charlie Brown (1969)
The first feature length film featuring the Peanuts characters was very well-reviewed, and currently holds a 94 percent rating on Rotten Tomatoes.
A Charlie Brown Thanksgiving (1973)
Just like the holiday of Thanksgiving, this special is often overlooked due to it being sandwiched between the more-revered Halloween and Christmas specials, but it's no slouch. Plus, if you've ever hosted or attended a "Friendsgiving," then you should be thanking Charlie Brown, since they might have invented the custom here.
You're a Good Man, Charlie Brown (1985)
The 1967 theatrical musical of the same name is still regularly performed in theaters around the world, and this animated version made the classic play even more accessible to the masses.
He's a Bully, Charlie Brown (2006)
This special, in which Charlie Brown tackles bullying, proved that the Peanuts characters were still relevant to a modern audience. The special, paired with A Charlie Brown Thanksgiving, won its time slot the night it premiered on ABC.
What began as Charles Schulz's Peanuts comic strip has now been represented in five feature-length films, 45 television specials, two musicals, an animated series, and countless other media. So if you think that The Peanuts Movie is the last we'll see of Charlie Brown and company, then to you I say, "Good grief!"
Images: 20th Century Fox