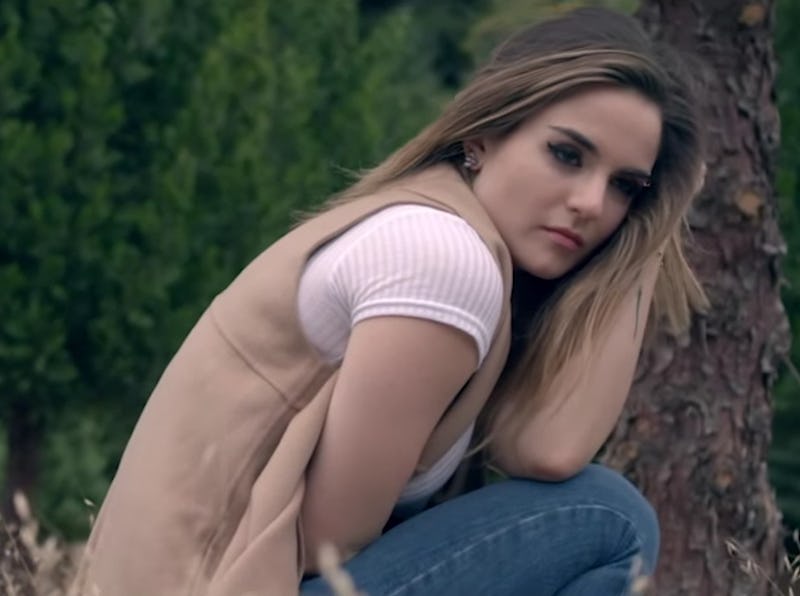 I can't handle how amazing the official JoJo comeback is. The singer released her "When Love Hurts" video in September and she's back with another amazing track. The "Say Love" video just hit the internet and if you're obsessed with it, there's probably a very good reason why. It has all of the incredible components that helped launch JoJo's career back in 2004.
The power ballad is about trying to find out if your feelings are reciprocated. It's understandably a vulnerable situation, but one that JoJo handles with aplomb. JoJo notes that while her significant other has no trouble saying she's beautiful or perfect, he can't bring himself to say he loves her. And that, as she notes, is a huge problem. "Cause where I wanna be is far apart / From where we are, from where we are / And I thought I found the place where we could start / Talk from the heart, talk from the heart," she belts.
While the song itself is strong musically, part of its charm is that it captures what made the singer's debut so strong. It celebrates her talent, her confidence, and her voice — yet in a new, mature lens. It's a perfect evolution for JoJo. Here are nine ways this song captures those classic JoJo qualities.
1. Her Self-Assured Attitude
JoJo radiated confidence then and she radiates confidence now.
2. Those Glory Notes
She can belt like the best of 'em.
3. Her Vulnerability
She's not afraid to go there with her lyrics.
4. The Way She Stands Up For Herself
JoJo isn't about to let some guy walk all over here.
5. Telling It Like It Is
There's no sugarcoating her.
6. Relatable Lyrics
It's so easy for us to put ourselves in her shoes.
7. Complex Situations
It's never just a breakup song with JoJo, which is what makes her music so good.
8. Self-Worth
Just in case anyone forgot, she stands up for herself because she knows she's worth it.
9. That Voice
Even when she's not belting high notes, her strong musical talent has always shown through.
You can rock out to the latest step in JoJo's evolution, "Say Love," above.
Images: Atlantic Records (screenshot); Giphy (9)