The Most Viral Cats of 2015 Have Been Announced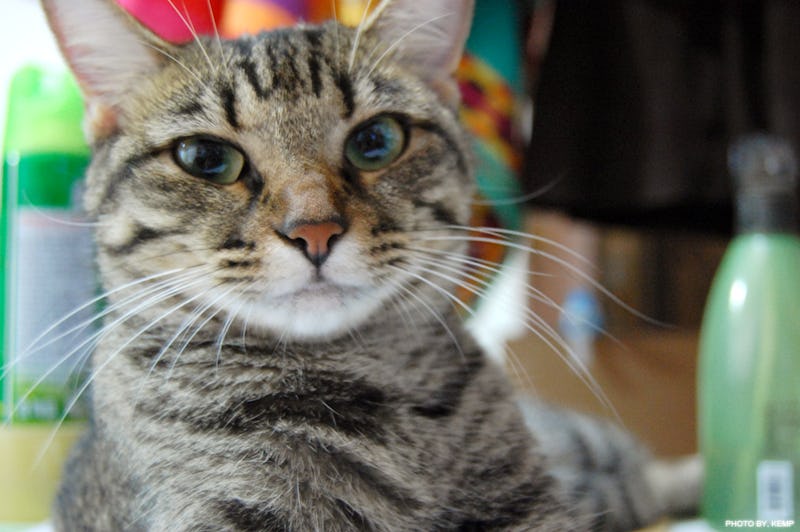 Attention, cat lovers: Imgur's Cat Class of 2015, aka the most important news you'll hear all day, has been announced — and yes, I'm including the fact that Andrew Garfield and Emma Stone are officially over (again) and NeNe Leaks might grace reality TV with her presence once more. On any other day, of course, such news would be life-changing. However, there's simply no competing with Imgur's announcement, which compiles a list of the 15 most viral cats of 2015 into one glorious, feline-filled post. Isn't the world a wonderful place?
If you're anything like me, the phrase "high school superlative" elicits an automatic, visceral negative reaction — if I'm being honest, I'm still not over the fact that I wasn't elected "Most Likely to Succeed." Am I writing this from a blanket burrito while clutching a stuffed cat and pretending it's real because my apartment won't allow pets? Yes. Yes, I am. How do you define success?
That being said, the Cat Class of 2015 will finally give you some good associations with the subject. Using a combination of upvotes and views, Imgur rounded up the most viral cats of the past year and bestowed titles according to their personas. Imgur darling Slinky Kitten tops the list, where he was accurately named "Most Likely to Flip Out At Any Given Moment." Other runners-up include "Most Fearful of Interior Design Changes," "Least Likely to Recycle," and my personal favorite, "Most Likely to Live North of the Wall."
Check out the results below, and head over to Imgur for each cat's history — and to leave comments about how purrfectly adorable the cats are, obviously.