NBC Adapting Charlaine Harris' Next Series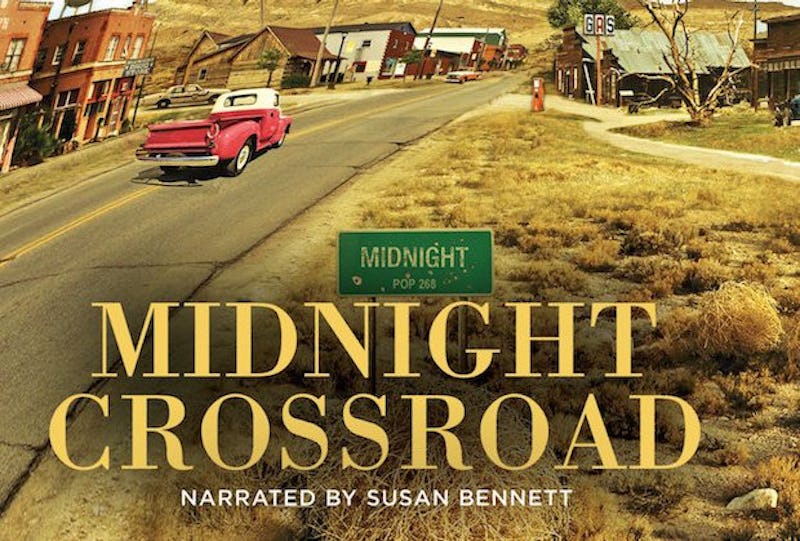 If you are still mourning the loss of True Blood, then I have good news for you: NBC has ordered a pilot based on Charlaine Harris' Midnight, Texas trilogy. The supernatural murder mystery is another small town tale where magic and death abound (but there is a lot less sex). So far, NBC has only put the series into development, so there is no guarantee Midnight, Texas will hit the airwaves — but, if it does, and if Midnight, Texas is done right, it could be a hit for NBC that draws in not only True Blood fans, but fans of shows set in quirky towns.
The book series kicks off with phone psychic Manfred Bernardo moving to Midnight, a town most people pass through without ever noticing it. He quickly meets the town's abundance of kooky residents including a pawn shop owner and his odd employees, the skittish married couple who run the local gas station, and the super unsettling reverend. According to Deadline, NBC is describing the series as a drama where overstaying your welcome in Midnight could lead to unforeseen consequence. Of course, they also mention the requisite intrigue and sexiness (the latter of which will likely be low-key since this is a production meant to air on national television).
But, if you are not sold on Midnight, Texas yet, allow me to offer you a few reasons why the show could be must see TV, as long as it is done right.
The Cast Of Characters Is Diverse
If the show is true to the books, the cast is extremely diverse: People of all races, genders, sexuality, and sizes are vital members of the community. The bad guys tend to be painted as racist jerks, while the community as a whole bands together as a found family of sorts.
It Has A Twin Peaks Vibe
It's not just the small town locale that gives Midnight a Twin Peaks-esque feel, it's also the storyline. The first book's mystery involves one of the locals being found murdered by a lake. The homages feel intentional, and that is a good thing. A show that could be called "Twin Peaks with heart" is a show I would happily watch.
Small Town Shows Are Always Fun
There are precious few shows set in small, quirky hamlets these days. Northern Exposure, Everwood, Gilmore Girls, and True Blood all made their towns as much a part of the story as their characters, and they were better off for it. I would happily spend one night every week watching the goings on in a lazy Texas town, even if they didn't involve murders and mystery.
There's A Magical Element
All kinds of magic exists in Midnight, which opens up different avenues for storytelling. The show can go beyond the standard murder mystery plot and show you a whole other side to the characters. The book series actually exists within the same world as True Blood, and while I doubt that will be the case with the series, knowing both shows have a similar flavor is comforting.
There Are Some Awesome Female Characters
The main character is a man, but the cast is rounded out with female characters who are fun, scary, captivating, and original. Personally, I am most looking forward to seeing potential assassin Olivia brought to life, but across the board the book does right by its female characters.
Because True Blood Was Always Entertaining
Harris tells some crazy, go-for-broke stories. Watching True Blood was always insane, but weirdly satisfying. I miss the delightful absurdity of it all, and if Midnight, Texas can capture just half of True Blood's spark, then TV fans are in for something special.
It's likely going to be a few months before NBC makes a final decision on Midnight, Texas, but in the meantime keep your fingers crossed that this intriguing small town murder mystery/supernatural drama earns on a spot on the 2016-2017 TV schedule.
Images: Ace Publishing; Giphy (6)