Meghan Trainor Is The Newest Peanut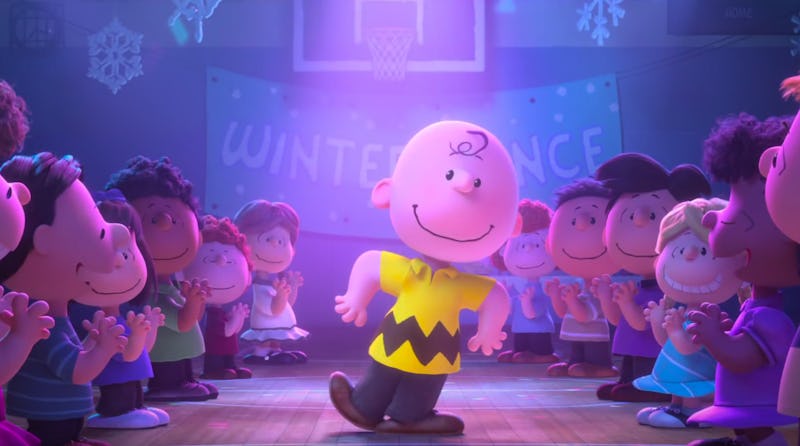 As fans of the original Charlie Brown animated films might have noticed, the newest adaptation of the beloved comic strip, The Peanuts Movie, employs a very different kind of animation technique. Gone are the hand drawn images of Charlie Brown, Linus, Lucy and Snoopy of A Charlie Brown Christmas (1965), and the animation isn't the only thing that's changed. With a new movie comes a brand new Peanuts soundtrack (featuring Meghan Trainor!) and original score. The score makes up a majority of the soundtrack, meaning The Peanuts Movie has likely stuck to mostly orchestral music in the film instead of introducing a modern tracklist into the Peanuts world. Where can you get the Peanuts Movie soundtrack, you ask? Well, lucky for you, it's already available for purchase.
The Peanuts Movie Original Soundtrack is currently available for purchase on iTunes for $9.99, and features 15 original tracks from composer Christophe Beck. The soundtrack also features two modern pop songs — "That's What I Like (feat. Fitz)" by Flo Rida and "Better When I'm Dancin'" by Meghan Trainor. If you're surprised by the idea of Flo Rida having a song on The Peanuts Movie soundtrack, know that the song was originally featured on his most recent album My House. Then again, the idea that a modern rap song (intended for a modern audience) is now forever linked to Snoopy is a bit... disturbing. However, you can take comfort in knowing that Trainor's song for the film is actually brand new and was written specifically for Charlie Brown and his friends.
Trainor was approached by The Peanuts Movie filmmakers to write an original song for the soundtrack. "They wanted a song about confidence and knew I was good at writing those. I feel better when I'm onstage dancing and having fun, so I wrote about that!" Trainor told People magazine, who got an animated version of herself for her hard work.
In addition to Trainor, Flo Rida and Beck, the official Peanuts Movie soundtrack also features three of the original compositions form Vince Guaraldi Trio, who composed music for A Boy Named Charlie Brown (1964) and A Charlie Brown Christmas (1965) — including the iconic piano melody "Linus and Lucy."
If you don't want to buy The Peanuts Movie soundtrack by digital download or in CD form, there is a version of it available on Spotify. However, because the music by Vince Guaraldi Trio and Flo Rida is already on Spotify under different albums, they are not included in the official Peanuts Movie playlist.
Spotify users can also re-create the Peanuts Movie soundtrack playlist on Spotify, or create one of their own to enjoy as The Peanuts Movie's Nov. 6 release date approaches, so get moving.
Images: 20th Century Fox; meghan_trainor/Instagram