Sneak Peek At Rebecca's New Song On 'Crazy Ex'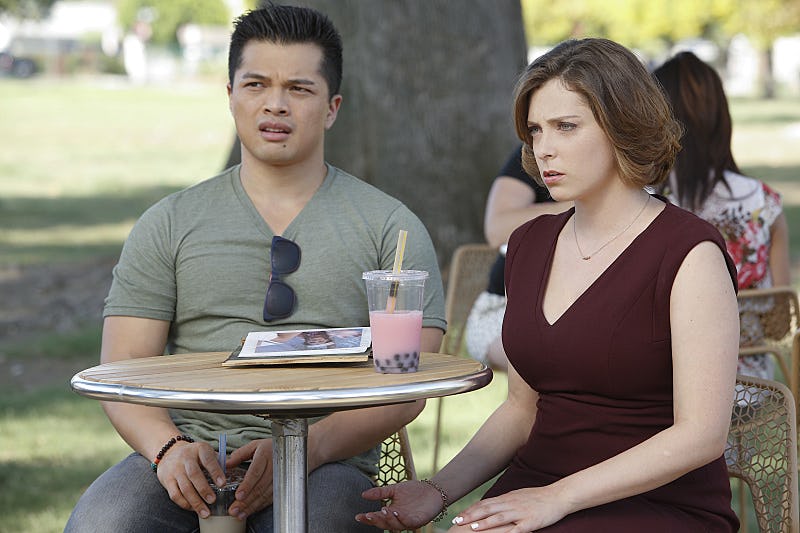 Do you ever feel like you need to prove someone wrong, so you break out into a musical number proving to them that despite what they think, you really are a good person? That's the case for Rebecca on Crazy Ex-Girlfriend , who wants to prove she is a good person after Greg accuses her of being a terrible person. One of the ways Rebecca chooses to prove this to Greg — and let's be honest, herself — is by way of a Crazy Ex-Girlfriend musical number.
In the exclusive clip, Rebecca barges into the bar, with song in hand, to prove to Greg that she is a good person ("much better than you"). According to her, Doctors Without Borders has nothing on Rebecca, and she is "gooder" than a girl scout troop. Between dancing on the tables and bar, singing that she's #humble and blessed, and telling a choking man she's too busy to help him, I'm not so sure Rebecca realizes what it means to be a good person. But, I'm sure she'll figure it out.
See just how good of a person Rebecca is below and make sure to watch Crazy Ex-Girlfriend Monday at 8 p.m. on The CW. (P.S. Good luck getting this song out of your head.)
Images: Greg Gayne/The CW