Will Tamar Return To 'Dancing With The Stars'?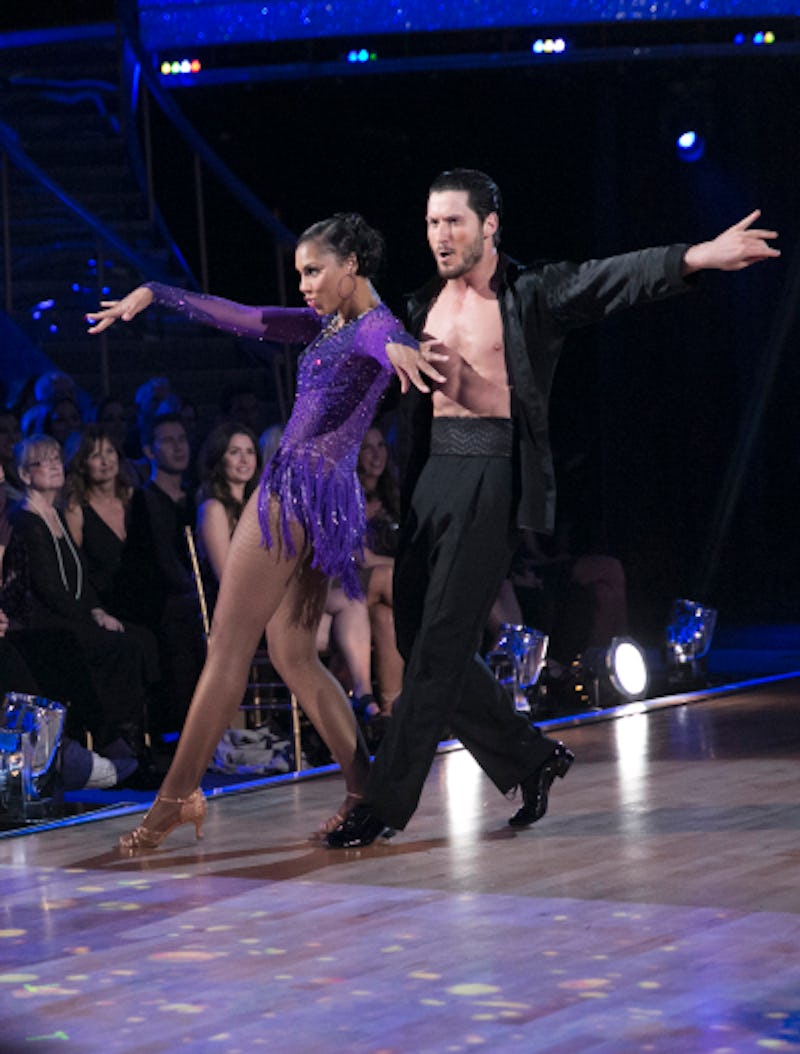 At the beginning of Dancing With The Stars, Tom Bergeron and Erin Andrews talked about how there are six couples left in the competition. When the camera panned through these fabulous contestants, there was one notable person missing—Tamar Braxton. Val Chmerkovskiy stood all by himself, missing his partner. So why is Tamar absent from Dancing With The Stars ? Tom told the audience that Tamar was rushed to the hospital earlier in the day, and since this is a live show, they're not exactly sure when she'll be back or even what exactly is wrong with her. That's all the information that the show allegedly has for now, so both viewers and the rest of the contestants are sitting tight and waiting for updates. TMZ is reporting that Tamar has pneumonia, but this has yet to be confirmed by Dancing With The Stars. Bustle reached out to ABC in regards to Tamar's health, but has not yet heard back. UPDATE: At the end of the show Tamar was able to return from the hospital and even completed her number with Val. Here's hoping that means she's on the mend!
There are always injuries and ailments on Dancing With The Stars—that's what happens when one is dancing for 10 hours a day, five days a week. It's not that unusual for bumps, bruises, and even a sprain or seven. Contestant Kim Zolciak—Biermann suffered a mini-stroke earlier in the season, eliminating her for health reasons from the competition. Could Tamar be the next competitor taken from Dancing With The Stars due to health concerns? I sure hope not.
In the end, Dancing With The Stars had the judges give Val and Tamar their scores based on a tape of their dress rehearsal. While the judges were scoring, Val told Tom that he felt badly that Tamar felt so sick and that she came to dress rehearsal so as not to let Val, her dance partner, down. There's clearly a difference in energy and technique in dress rehearsal versus in the live show, and even though the judges knew that, their scores reflected the more lax feel of the dress rehearsal—Tamar and Val got a 22 out of 30. It's a hard blow for such an unstoppable team.
Images: Adam Taylor/ABC