Be Inspired Every Day Of The Week With These Tips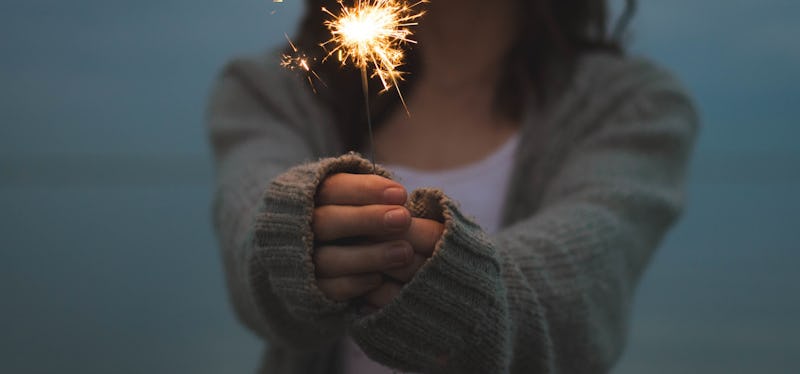 Inspiration is often hard to come by and attempting to summon some up can be like trying to draw blood out of a stone. Wouldn't it be great if you could find inspiration every day of the week? Sometimes it's really difficult being a creative soul. It's so great to see or hear about your friends, colleagues, and old classmates' creative endeavours (especially if they're making a living out of them), but you may find yourself wondering how they keep their creative juices flowing and how they seemingly have an overflowing fountain of inspiration.
It's great to be inspired by your friends and family, but don't compare yourself to others because this can take you into a dark pit full of negative emotions that are difficult to shake. Instead focus on your achievements and goals and aim to feel more positive and excited about where your creative path will take you.
If you're stuck for inspiration, take a look at some of the daily routines of famous creatives on Digital Synopsis to discover what these incredible individuals included in their daily routines. You can view the daily rituals of Charles Darwin, Maya Angelou, or even Mozart. Yes, most of them didn't need to make ends meet like many of us do nowadays, but it's great to see how they split up their day and contemplate what may have inspired some of the most creative minds in history. Here's how to have an inspirational week.
1. Monday – Get Into Nature
Have you ever felt totally awestruck by nature and come home from a walk in the wilderness feeling super pumped about your next project? Well, there could be some science in this. John Platt of Mother Nature Network informed readers that, "The more you get away from the stresses of daily life and the more time you spend outdoors, the greater your level of creativity." Platt explained this was the conclusion from a study that found backpackers were 50 percent more creative after they had spent four days on the trail. Embark on a wonderful, wild walk to beat those Monday blues and spark your creativity.
2. Tuesday – Meditate
Did you know that mindfulness meditation boosts creativity and innovation? Companies are now seeing the benefit of this in the workplace and Project Mindfulness informed their readers that Disney introduced meditation to its imagineers years ago. There is some great information on ways to get started with meditation out there for newbies plus there's a bunch of awesome meditation apps to help you on your journey to creative enlightenment.
3. Wednesday – Read Some Inspiring Quotes
It's the middle of the working week so you may need a little help to get you over hump day. Feed the creative fire in your belly with inspiring quotes to fuel your creative fire from this amazing list from BuzzFeed. Take a note of your favorite ones and write them in a notebook. Carry this notebook around and take a peek at it whenever you feel you need an injection of inspiration. My personal favorite inspirational quote at the moment is from Conan O'Brien who said, "If you work really hard and are kind, amazing things will happen."
4. Thursday – Draw Inspiration From Others
Attending a university that is dedicated to the creative arts left me with a wonderful group of super creative and talented friends. I love seeing what they're up to in their different fields and keeping up with their careers. However, if you're the creative soul in your friendship group, then look to others for your inspiration. I was recently inspired by some incredibly talented kids who are already experts in their chosen fields. The fact that these kids are so driven and talented makes me feel like I too can set my mind to whatever goals and dreams I choose. If you're really stuck, watch this brilliant Pep Talk from Kid President to inspire you to "stop being boring" with his fantastic words of encouragement. Whenever I need a major dose of inspiration I literally re-watch this inspiring pep talk to pull myself out of my creative block because, "It's everybody's duty to give the world a reason to dance!"
5. Friday – Create A Mood Board
A mood board is a visual representation of all of the thoughts, ideas, and themes in your head surrounding a project. Your mood board could feature literally anything from interior design ideas, to pictures of people to inspire your novel's characters, or even a bunch of places in the world you want to visit some day. You could even create a mood board to sum up your literal mood including images of objects, fashion, colors, and people who are inspiring you at the moment. You can make a physical mood board by cutting and sticking or you can use Pinterest to create a digital mood board and carry it around with you everywhere you go on your phone or tablet. Creating a mood board should give you a starting point from which to garner inspiration and jump into your next project.
6. Saturday – Attend A Creative Brunch
There's nothing like batting ideas back and forth around a table of creatives to inspire you and your personal projects. CreativeMornings began in 2008 as a way to create ongoing, accessible, and free events for New York's creative community. It started with breakfast and a short talk once a month in New York and it has now spread to locations all over the world from Amsterdam to Warsaw. If you can't find your location on their map, do a little digging to see if anyone is doing anything like this in your area and if they're not, start a creative get together yourself! My insanely talented friend Rebecca Hawkes founded Out of Studio, a creative collective which hosts monthly gatherings in Oslo including workshops and talks. Rebecca told readers of the Out of Studio website that it originally began as The Weekly Creative Brunch, "...the concept was started when I realised the need to meet with other like-minded creatives and get out from my studio walls." So get out there, share your ideas, and learn from others by taking part in a creative gathering.
7. Sunday – Make Something For Someone
Creating something or rather anything is bound to get your creative cogs turning. It doesn't matter what it is, who it's for, or whether it belongs to your usual creative "medium," the art of creating could inspire your other projects. You might want to make someone a cake, write them a letter or a poem, or craft them something cute for their home. As long as your creating, you're sure to be inspired.
Follow this schedule for what will hopefully be your most inspirational week ever!
Images: MorganSessions, VladimirKudinov, RaduEmanuel, NoeAraujo, KevinCurtis, MarioCalvo /Unsplash; Pexels (2)