A Barrett Baber 'Voice' Tour Could Be Coming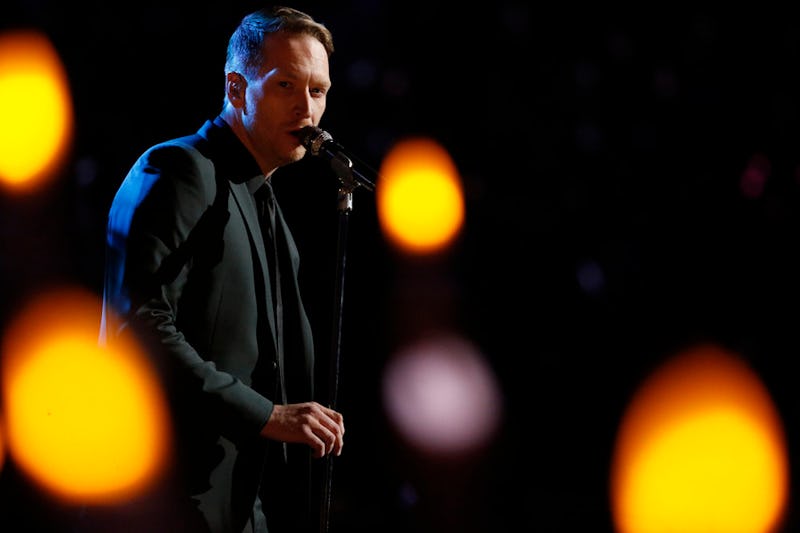 The Voice Season 9 has ended, but third place finalist Barrett Baber isn't planning on taking a break from performing anytime soon. The Arkansas native's homecoming show in Fayetteville sold out in one day, and an encore performance had to be added. Since fans clearly want it, it's safe to assume that a Barrett Baber tour post- Voice is in the works. When I spoke with the singer, Baber couldn't disclose specific details, but he was able to say that many big events are currently in the works with his booking agent at William Morris Endeavor.
"We have some really cool shows coming up and we'll be able to announce them soon," says the former teacher, who is currently back in Fayetteville with his wife and two children. "There have been a lot of incredible opportunities coming along — playing big shows, and getting out in front of people. I've also been working real hard on new songs and just being ready."
As for the type of sound audiences will hear, it wouldn't be surprising if Baber's trademark soulful country style heard on The Voice makes its way into his on-stage performances, especially considering the popularity it's brought him so far. Baber, who was part of Blake Shelton's team on the show, said that he owes his mixing of the two genres — as well as the support of his fans — to his success on The Voice.
"In the music business, there's more to it than how you sound — you have to have a 'thing' — [and] what I do vocally is something else that no one else was doing on the show," Baber says. "I was really humbled by the fact that the people of America and the fans of The Voice and my fans back home in Arkansas saw fit to make me one of those finalists. In all honesty, I was so blown away by the talent of all the other three finalists — and especially [Season 9 winner] Jordan Smith, who has an absolute once-in-a-lifetime voice and ability."
Baber is back in Arkansas these days (during the show, he split his time between there and Los Angeles), but life is a bit different. He's recognized often and asked for photos — a line even formed to meet him while he was casually doing Christmas shopping at Toys R Us. "I'm happy to do it, because they're the ones who got me here," he says of meeting fans. "It's been such a great experience to be home and thanking the people face-to-face for the gift they gave me, sending me to the finale."
Baber says he will not be returning to his old life as a teacher (at least for now), and instead will be pursuing music full time. "It's a new normal, but I love it because I know that every day I'm moving towards the goal of becoming a successful musician/songwriter and I'm not doing it just for me — I'm doing it for us, my family," the musician says. "My schedule's already so crazy and I already have so many shows booked."
Still, "I never say never," adds Baber. "I'd always love to get back in the classroom, because I love teaching and connecting with students. But for the time being, I have to go full steam ahead with making music."
A decision many Voice fans are more than happy to support.
Image: Trae Patton/NBC