14 Must-See 'Making A Murderer' Memes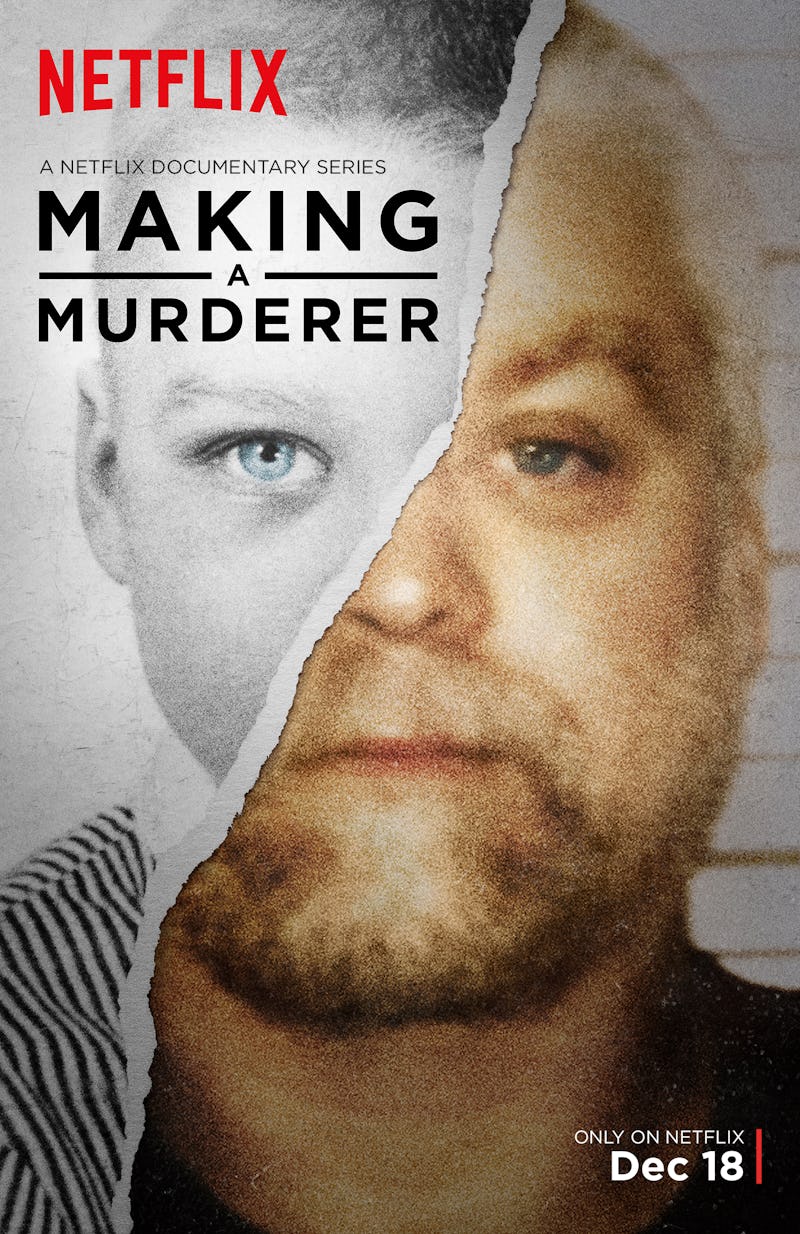 For some, the 2015 holiday season was a time of warm and fuzzy feelings — unless you were one of the people who went on a 10-hour marathon watch of Making a Murderer when it hit Netflix Dec. 18. If you chose to stay sane and happy during December by avoiding a downward spiral into very-fascinating, but frustrating, version of hell, good for you. But, if you did watch and can't get enough of the series and all the updates no matter how depressing, I'm here for you with a roundup of the Making a Murderer memes the Internet has to offer.
Fans of Making a Murderer are now well acquainted with the literal trials and tribulations Steven Avery faced. In 1985 he was incarcerated for 18 years for a rape he did not commit. Then, shortly after his 2003 exoneration, Avery was arrested in 2005 and convicted in 2007 of murdering photographer Teresa Halbach. After watching Making a Murderer, many viewers now think Avery may have been innocent, and have taken to the Internet condemning the prosecution team, cheering on the defense lawyers, and expressing sympathy for Avery and his nephew Brendan Dassey (who was also convicted of Halbach's murder). Of course, many of those social media posts are in the form of memes, because nothing says "I care about this issue" like a funny picture on the Internet.
There Are Those Mocking Manitowoc, Wisconsin Justice System
The whole state is getting flack from viewers. For the record, Manitowoc Sheriff Robert Hermann responded to Avery's accusations that Avery was framed by the Sheriff's Department in the documentary. "It's not realistic. It's impossible," he said when he was Undersheriff at the time. "It's so far fetched it's impractical."
Those Picking On The Prosecution
Many viewers were angry at the prosecution.
Those Cheering On The Defense Lawyers
Even Kristen Bell is obsessed with them.
Those Who Are Just So Confused
It's definitely a convoluted case.
And Those Who Are Just So Done
But, not so done that they don't meme their done-ness first.
Images: Netflix; thezedman/Tumblr