How To Get Thick Eyelashes With Baby Powder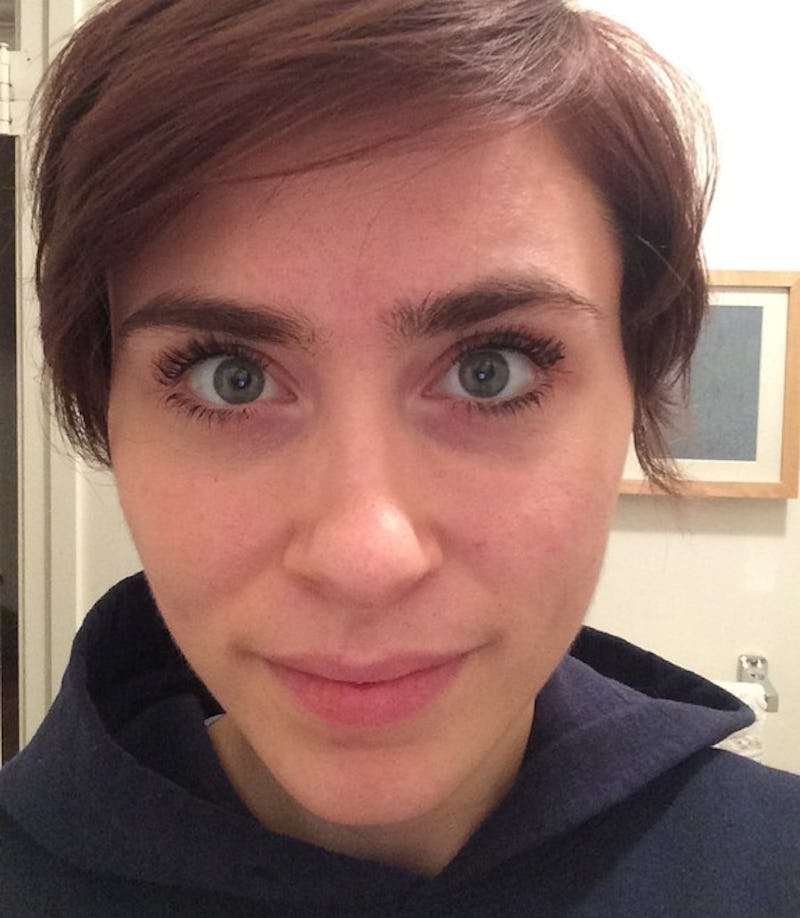 Glamorous, Kardashian-West style lashes are fun to rock on occasion, but shelling out for false lashes 24/7 can get seriously expensive. Luckily, with this tutorial on how to get thick eyelashes with baby powder, you can achieve that ultra-full lash look on the super cheap. With a quick run to your drugstore, you'll have everything you need in no time.
Ever since I saw a retro shot of Twiggy in an old issue of Vogue in my early teens, I have always love, loved thick, dramatic lashes that make eyes pop. Giant eyes means I can keep the rest of my makeup look super minimal, and I'm all about clean and simple elegance.
While I used to slave over falsies until I finally learned how to apply false eyelashes correctly, the process isn't exactly fast. Sometimes I just wanna get my glam on and head out the door! Cue baby powder.
Not only a major budget-friendly beauty hack, swapping your false eyelashes for a dusting of baby powder over your real ones saves you tons of time when you're in a hurry to finish your look and get where you're going.
I've broken down every single step below so you'll be able to get fuller lashes with baby powder in the blink of an eye. Wink wink. (Or should I say bats lashes?)
1. Round Up Your Products
You'll need:
Baby Powder
A small dish
Cotton swabs
Your favorite mascara
An eyelash curler
2. Curl Lashes
Start by curling lashes at the root with your curler. P.S., I wrote about how to curl lashes like a pro if you're unsure!
3. Apply Mascara
Apply a coat or two of black mascara just as you normally would to top and bottom lashes, making sure to thoroughly coat.
4. Apply Baby Powder
Sprinkle baby powder in a small bowl, then dip your Q-tip into it. Once coated, lightly dust the powder over your lashes and cover with an additional layer of mascara.
5. Rock Your Glam Lashes
That's it, you're all done!
And a side note: Allure pointed out that sometimes baby powder can make mascara flaky. I honestly haven't encountered this issue, but I suspect you could keep clear mascara on hand to swipe over your lashes every few hours if you feel them getting too dry.
Lash Genius Waterproof Top Coat, $21, Anastasia Beverly Hills
This clear coat has the added benefit of turning any mascara into a waterproof one!
Want more fashion and beauty tips? Check out the video below and subscribe to Bustle on YouTube!
Images: Author's Own; Courtesy of Brands