'AHS' Season 6 Predictions To Tide Fans Over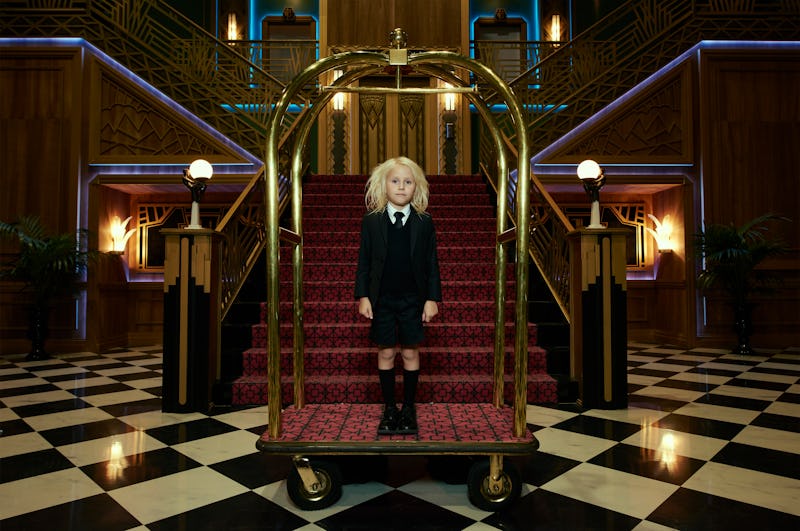 Now that American Horror Story: Hotel is sadly over, fans need some Ryan Murphy debauchery to speculate over before AHS Season 6 begins. Hotel felt like it really took the intensity and shock value to a whole new level for the series, so the writers have really set themselves on a trajectory to go darker and even more terrifying with each subsequent season. With rumors starting to fly already, what are some predictions for Season 6 of American Horror Story ? The possibilities are truly endless.
The biggest thing on people's minds seems to be what the setting will be and who the main big bad guy (or gal) will be next. American Horror Story fans are already hard at work putting together clues and speculating about what the following season could possibly bring us. Some of the predictions come from hidden clues that some especially eagle-eyed fans spotted during Season 5, while others are just plain guesses. Either way you spin it, this next season certainly has it's work cut out for it. If past seasons are any indication, this series has somewhat of an obligation to outdo itself with each new installment. And, fans are ready to see it all go down. Until then, to keep your palette satiated, here are some juicy predictions for the upcoming season.
Lady Gaga Might Return
Well, Ryan Murphy has already publicly invited Gaga to return to the show, which sent fans into a frenzy at the possibility of seeing her take on yet another amazing Ryan Murphy character. The fanbase has been waiting for confirmation that she accepted his gracious offer, and according to E! News, "Gaga has said she wants to return in some capacity next year but no deal is in place." Let's hope one is inked soon!
Emma Roberts Might Return
Who else missed Emma on AHS: Hotel? Fortunately, it seems like she and Murphy are trying to make things work for Season 6. "Ryan and I said next season we'll do something amazing and devilish," Roberts told Yahoo. Hopefully, Scream Queens being renewed for a second season doesn't stand in the way of her triumphant AHS return.
Evan Peters Might Return
This is almost a cheap prediction. He has been there for every season, so I would assume he is still down to grow with the show. This series is only getting better and more intense. He seems like he is very happy to take on the many challenging characters he gets to portray each season, and we are happy to watch him do it. And, Peters has already begun campaigning for the kind of role he'd like in Season 6, according to Variety.
There Could Be Woods
There seems to be a lot of speculation that the new season may take place in the woods at either a summer camp or just in some backwoods nightmare setting. Either one of these would be amazing to watch and would make for numerous creepy possibilities. One possibility Us Weekly has speculated about is that child-stalker character Slender Man may be one of the Season 6 baddies, and he's known for preying on people in the woods.
Children Could Play A Big Part
Hotel really put the focus on children and my prediction is that Season 6 is going to be set in a place that involves a ton of them. School, camp or an orphanage perhaps? After all, there was a demon baby spawned, murderous children, and several vampire kids brought into the world in past seasons that could easily fill these locations with insanity. Nothing is scarier than a creepy child, TBH.
It Might Go Way Back
I think this season will be taking us back in time for sure considering Hotel was present day and Murphy likes to alternate. The question is, how far back? That's a question we'll just have to wait for Season 6 to answer, and I can't wait.
Images:Frank Ockenfels/FX; Giphy(6)