Luke Danes Is Officially Back!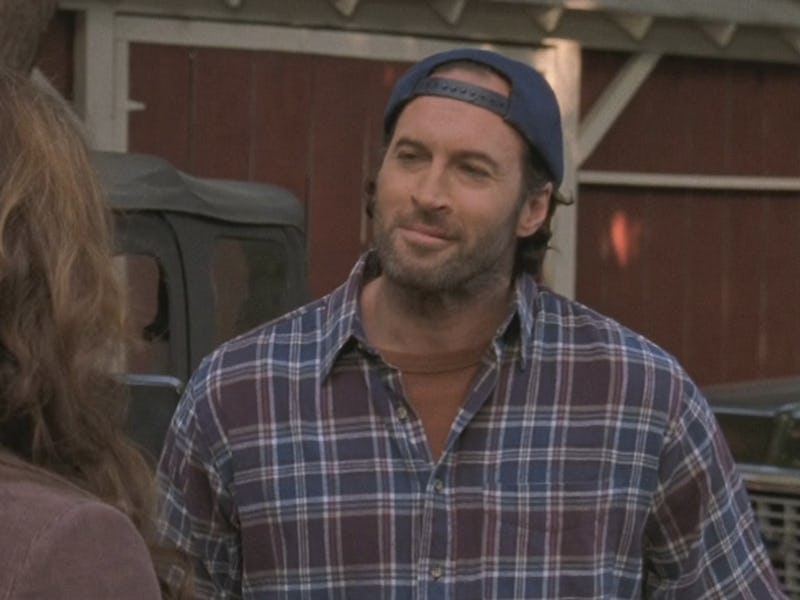 If you weren't already foaming at the mouth with excitement for the Gilmore Girls revival series, two things: One, how?! And two, good news: Scott Patterson, who portrayed none other than Luke's Diner owner Luke Danes in the series, is here to help. In a new tweet posted Friday, shortly after the cast of the Gilmore Girls revival was confirmed, Danes celebrated the return of Luke's Diner and the character Luke himself by posting a photo of Luke's signature plaid shirt, with the logo "Luke's Diner" clearly visible on the top right. I'm not even going to front: I'm crying big crocodile tears right now and I'm not even a little ashamed about it.
Patterson's tweet is one of the many that have been trickling in from confirmed cast members returning for Netflix's revival series, which is said to consist of four episodes, each 90-minutes long, and each spanning one whole season (i.e., "Winter," "Fall," and so on). As Lauren Graham (Lorelai herself!) revealed to TVLine, the revival series will feature a lot to get excited about, including the "four words" that creator Amy Sherman-Palladino originally intended the series end with. "She didn't realize that I didn't know them," Graham said in the interview. "So I asked her, 'Who says them?' And she says, 'Both of you.' That's all I can say. It's not, you know, in unison."
I'm not even going to front again: I'm still crying big crocodile tears.
Check out Patterson's celebratory tweet below.
Image: Warner Bros. Television