This Is Why Your Favorite Sex Toy Was Invented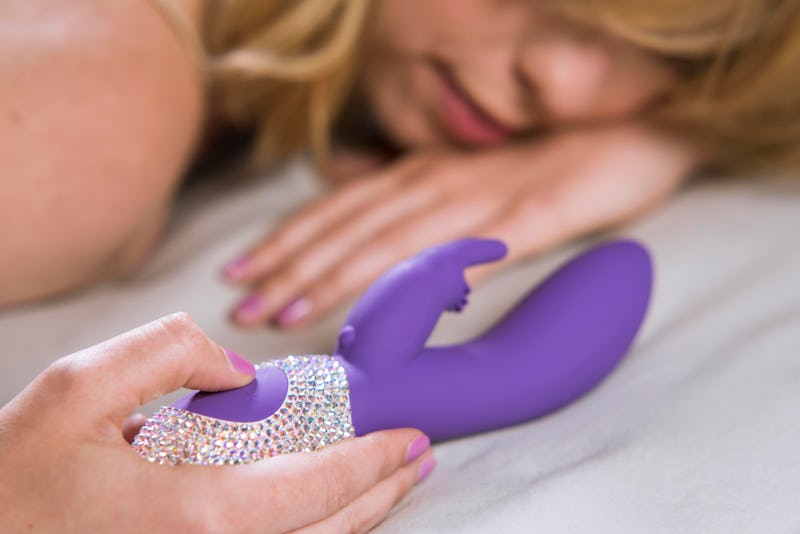 Do you know the reason why the vibrator was invented? It's probably not what you're thinking. Or that certain foods were invented to stop boys from masturbating? It's something you may be eating every day. While global sales of sex toys could rise to $52 billion by 2020, according to Statistic Brain, we still have a ways to go before masturbation is discussed openly. Even though we're buying sex toys, saying we pleasure ourselves, and are well aware of the health benefits, there is still too much embarrassment and shame tied to the healthy act that most of us do pretty often.
That's where Sticky: A (Self) Love Story comes in. The masturbation documentary, which is now available on DVD and VOD across North America, sets out to open up the self-love discussion, explore our cultural relationship with it, dispel harmful myths, and educate you on everything you didn't know. The film, written and directed by Nicholas Tana, includes candid interviews with over 60 celebrities, sexologists, educators, authors, law makers, religious figures and entertainers. From Hustler Magazine Founder Larry Flynt, to actress Janeane Garofalo, you'll hear different perspectives and experiences around the important subject we should be talking about more.
"Making this movie was a real challenge; it took nearly a decade," Nicholas Tana said. "People both love and fear this subject, and that's what makes it so interesting. It's a sticky subject that affects us all, especially with technology blurring the lines between what is sex and what is masturbation."
Check out this exclusive clip from the film below on the brief of the vibrator:
Images: Andrew Zaeh/Bustle