This Controversial 'LWLA' Couple Is Still Together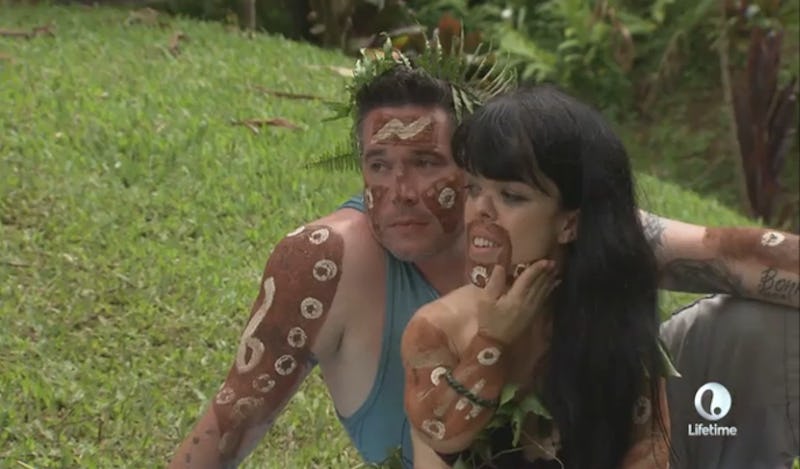 The most controversial couple of Little Women: LA has without a doubt been Briana Renee and her husband Matt Ericson. Briana's castmates never really took a liking to Matt, whom she met online. Their many grievances about their relationship include worrying that Matt had a fetish for little people, Briana moving forward with the relationship too quickly, conflict with her family, their surprise marriage, and a sexting scandal. Now that's enough to make any couple possibly call it quits, or at least second guess the relationship at some point. So it all makes you wonder, are Briana and Matt still together today?
Depending on how you feel about Briana and Matt, you can either get ready to celebrate or be disappointed. The two are still married and "are as strong as ever," according to the caption of a photo Briana posted on Instagram at the end of January, the same day as the Little Women: LA Season 4 premiere. With that kind of timing, she just had to be rubbing their relationship in the faces of her castmates, right? Oh, and Briana and Matt now have a couple name, and it's Briatt. When your relationship has an official moniker, you know things are serious.
In fact, Briana has continuously posted lovely pictures of her, Matt, and their children on Instagram since Season 3 of Little Women: LA ended its on-air run last November. Leiana, Briana's daughter from her first marriage, seems to be getting along with Matt, as do Matt's sons from a previous relationship.
Matt has also supported Briana at her public appearances, and he has also done some other nice and romantic gestures for her recently. I mean, is there any better token of your affection than nachos?
Love them or hate them, Briana and Matt don't look like they're going to break up anytime soon. And why would we want them to, really, since they consistently provide us with conflict to watch on Little Women: LA? Sure, that's a selfish reason, but they're on a reality show, and so their lives are kind of there to entertain us.
I think it's safe to say that Briana and Matt's relationship will continue to be a main source of drama among the Little Women: LA cast, especially considering the fact that it has been featured heavily already in just the first two episodes that have aired so far. Now that they're married, the next step for Briana and Matt is likely having a baby, and I can only imagine what chaos will occur if she turns out to be the one who's pregnant this season or becomes pregnant with Matt's child in the future. You bet I will be eagerly awaiting to see how all of that drama unfolds.
Image: Lifetime