Can 'PLL's Sara Shepard Define These Fandom Terms?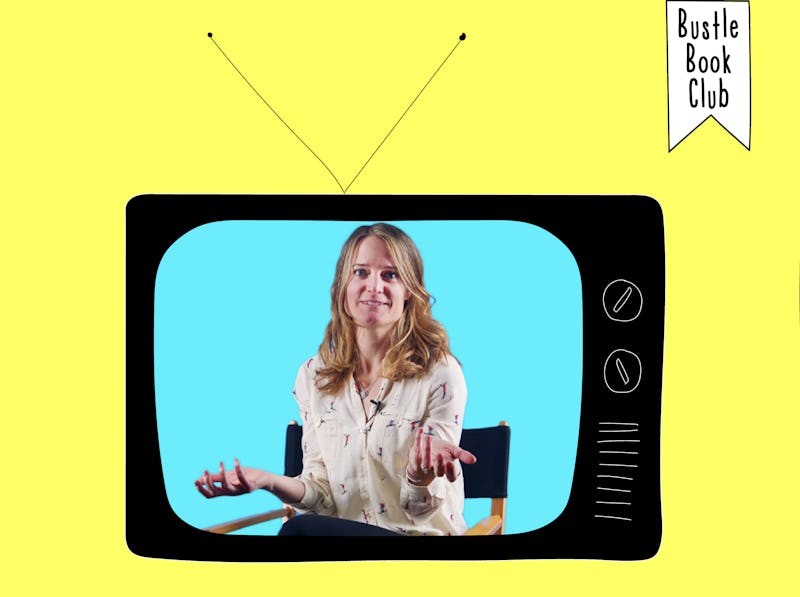 If you're a Pretty Little Liars fan, you probably would fight to the death over who is the real OTP, you're 'shipping multiple pairings, and you try to dissect whether something one of the actors says on Twitter about the show is canon even though it's totally OOC. But can Pretty Little Liars author Sara Shepard keep up with the fandom lingo? The PLL OG Shepard does her best to show her terminology knowledge in this video, as part of the Bustle Book Club with Alloy Entertainment, in which Bustle partners with an Alloy author each month to read a nostalgic book. Shepard's pick? Are You There God? It's Me Margaret by the grand dame of YA authors, Judy Blume.
Spoiler alert: Shepard totally holds her own trying to define the abbreviations and acronyms of our fandom culture. She even drops some major cult-following, deep-dive Liar fan 'ships. (#Sparia, anyone?) And she reveals herself to be an Alison and Emily, or Emison as we know, OTP-er, though she admits it's a total crack ship. Sadly, she doesn't give word on whether she 'ships Hanna and Caleb or Spencer and Caleb, but let's be real, she's clearly not Team Hanna and Jordan because she created Hanna to be way cooler than that.
Check out the video below to see for yourself
You can visit the Bustle Book Club and Alloy Entertainment Goodreads page here to keep up to date on all the action and join in on the discussion. And mark your calendar for February 23, because Sarah Shepard is doing a Bustle Twitter chat at 7 p.m., followed by her live tweeting the new episode of Pretty Little Liars at 8 p.m. For more Pretty Little Liars coverage, check out Bustle's Taking This One to the Grave podcast: