One Detail Jared Padalecki's 'GG' Photo Reveals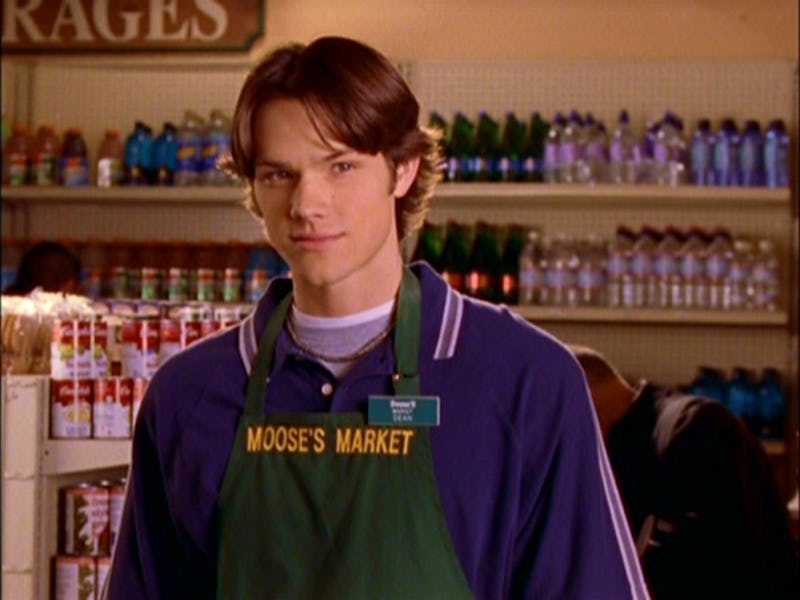 Listen, I am just as excited as the next Dean-lover that Jared Padalecki is returning to the Gilmore Girls revival. If I had my way, it would be Rory and Dean in love forever. With the exception of that whole cheating on his wife thing… regardless! I was thrilled when I heard the news that Dean is definitely coming back for the revival, but when I saw the picture Padalecki recently posted of himself on the set, my heart fell just a little. Was it great to see Dean back in action in Stars Hollow? Absolutely. Was it awesome seeing Padalecki's beaming face flit across my Twitter feed? You bet. But was I pleased to see the one detail about Dean's role in the revival that the picture may have revealed? Not so much.
So let me start at the beginning. If I were in charge of writing the revival, it would feature Dean prominently. But that's because I think Rory's relationship with Dean could prompt a very interesting conversation among the show's older grown up viewers about relationships and love and what young women should expect (nay, demand) from their significant others. Because Dean was a really good boyfriend to Rory in their day. You can't deny that. But, my concern is that Padalecki's recent picture from set reveal that Dean might not play such a huge role in Rory's life these days.
I mean, just look at it. That nametag on the trailer is a far cry from the embroidered back of a director's chair that you'd expect for a star. It looks pretty clear that his name is written rather temporarily onto a piece of cream-colored duct tape. And, if you look closely, it actually looks like that piece of duct tape standing in for his nameplate is covering up another piece of duct tape that may have been used for someone else who already came and went during the filming. Of course, we have no way of knowing this, but that is what it looks like.
That doesn't bode so well for Dean-o having some groundbreaking role in the revival, if you ask me.
Plus there's the fact that Padalecki is an avid Instagrammer (love him even more for that!), and that he posted a picture on Tuesday with a caption saying he would be back in Nashville in two weeks. If Friday is his first day on set in Stars Hollow, then that gives him about a week and a half of filming for the revival. And that's if he doesn't have other plans in between filming Gilmore Girls and returning to Nashville. For all we know, his time on set could be even less.
So, as happy as I am to see Padalecki back in Stars Hollow action, this photo has me already anticipating being devastated by Dean's small role in the revival. Now, excuse me while I go stock up on tissues.
Image: Warner Bros. Television