110-Year-Old Woman Just Wants To Be Left Alone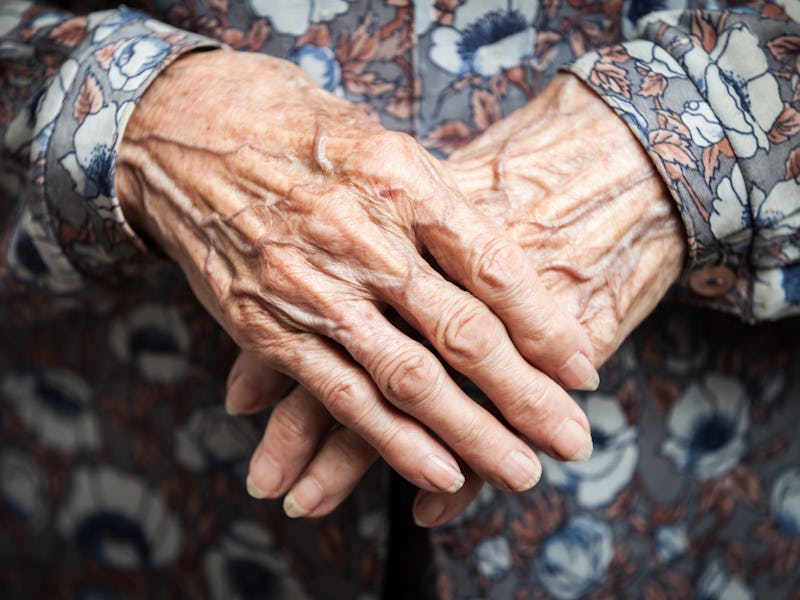 Friends, Romans, countrywomen, a hero walks among us — a hero by the name of Flossie Dickey, the 110-year-old woman who just wants unnaturally cheerful news anchors and Viewers At Home to let her enjoy her coffee in peace, darn it. The oldest resident of her nursing home, Dickey was the subject of a local news segment in Cheney, Washington, earlier this week for her 110th birthday. Sure, it might sound like your typical local-interest piece, but her complete and utter lack of interest in the reporter, her questions, and anything other than calmly sipping coffee elevates the interview to pure art.
"I don't think she could have been less thrilled to have a camera in her face," reporter Nichole Mischke wrote in a Facebook post sharing the interview, and that pretty much sums it up. Flossie Dickey has no time or inclination to discuss the following subjects: Being old, grandchildren, great-grandchildren, birthday parties, or anything of the sort, so please get that camera out of her face, thanks. In fact, the only topic she seems even remotely enthused about is taking naps, which she says she does "as many times as [she] can" throughout the day. Mischke's attempts to introduce anything else were firmly rebuffed with a combination of pointed silence and this face:
According to a worker at the nursing home (but not Dickey herself, because she didn't deign to discuss it), Dickey's other interests include pie and straight whisky. She's not quite certain how many grandchildren she has, and she has absolutely no advice for anyone hoping to live as long as she does. When asked whether she was excited for her birthday party later that day, she replies, "Not one bit."
So, to recap: Dickey loves alcohol, naps, and dessert, and she dislikes reporters, talking, and social gatherings. Basically, she is all of us — is it any wonder the video has gone viral?
Check out the gloriously awkward interview below.
Images: Fotolia; FOX 28 - myfoxspokane/YouTube