'Bachelor' Ben's Final Lady Needs These Attributes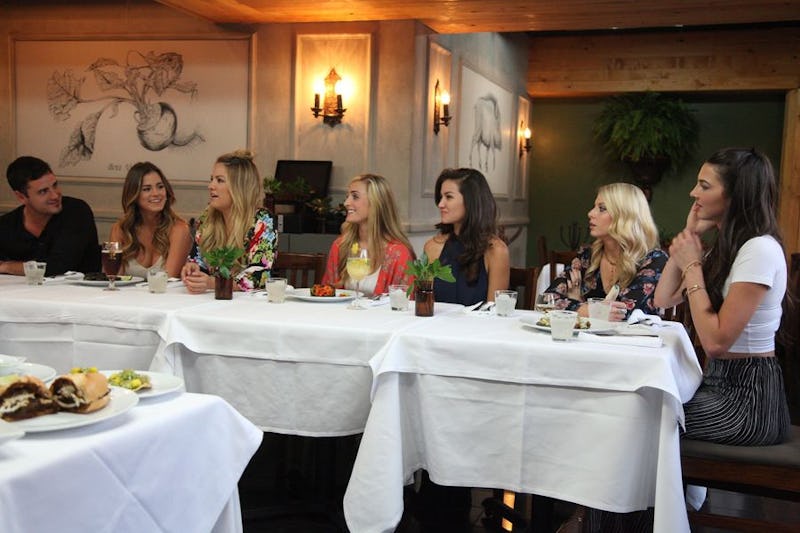 Sure, being on The Bachelor or The Bachelorette probably isn't easy— you're stuck in a mansion (or a hotel) with up to 30 other people, sequestered from the real world, and dating the same guy or gal. Oh, and there's a lot of alcohol, a lot of crying, and a lot of confessionals with the producers. Now, while I'll admit none of that sounds like a walk in the park, I think the hardest part of being on The Bachelor or The Bachelorette is what happens after the Bachelorette or Bachelor chooses who to marry. Then the real part starts, complete with potentially moving, meeting all of the friends and family, and starting a life together. And, the woman Bachelor Ben chooses needs to have certain qualities to cope with that real life.
Ben Higgins has been a pretty good Bachelor so far — he's kind, he's engaging enough, and he cares (perhaps a little too much) about what all of the contestants think about him. But, what happens when he chooses one woman (to rule them all) to be his bride? Bachelor relationships are commonly picked apart by the public, as everyone feels like they know you. To prep Ben for the rest of his life and to ensure he makes the right Bachelor decision, I've drafted a list of qualities that Ben's bride needs to have so they can live happily ever after. Of course, he's already made his choice IRL, so here's hoping the lucky lady has what it takes to go the distance! And, maybe this list of qualities will help us predict who he chooses in the end.
She Needs To Be Outgoing
As we saw when Ben took the remaining contestants home to Warsaw, Indiana, Ben is like the mayor of the town. Everyone knows him, and everyone, it seems, really loves this guy. Whoever Ben marries will have to understand that he's a very popular resident in his hometown and needs to be able to navigate social situations solo. Can't be next to Ben at all times if he's being pulled in every direction, you know?
She Needs To Have Faith — Or At Least Respect It
Ben's a religious man, and he's made this pretty clear throughout the season. Whoever Ben chooses to be his wife doesn't have to go to church or practice Christianity like Ben does, but she does have to respect that he has faith. On the flip side of that, Ben has to respect his wife's religion, whether she's a believer or not. That works both ways.
She Needs To Be Funny
Ben is kind of goofy and quiet, but we've seen a smartly funny side to him this season on The Bachelor. Lauren or Caila or JoJo or Amanda will have to be able to match that — or at least pretend to laugh at his corny jokes.
She Needs To Be Down With Bachelor Nation
Ben's done this Bachelor thing before — he was a contestant on Kaitlyn Bristowe's season of The Bachelorette — so he has plenty of friends from around the franchise. Ben's new love won't be able to escape the clutches of seeing Nick Viall and Tanner Tolbert when they come into town, so she should do what I would do — if you can't beat 'em, join 'em.
I'm just here to help the next winner of The Bachelor, but if all else fails, she could always be the next Bachelorette.
Images: Eniac Martinez/ABC; Giphy (4)