Jubilee Deserves To Be 'The Bachelorette'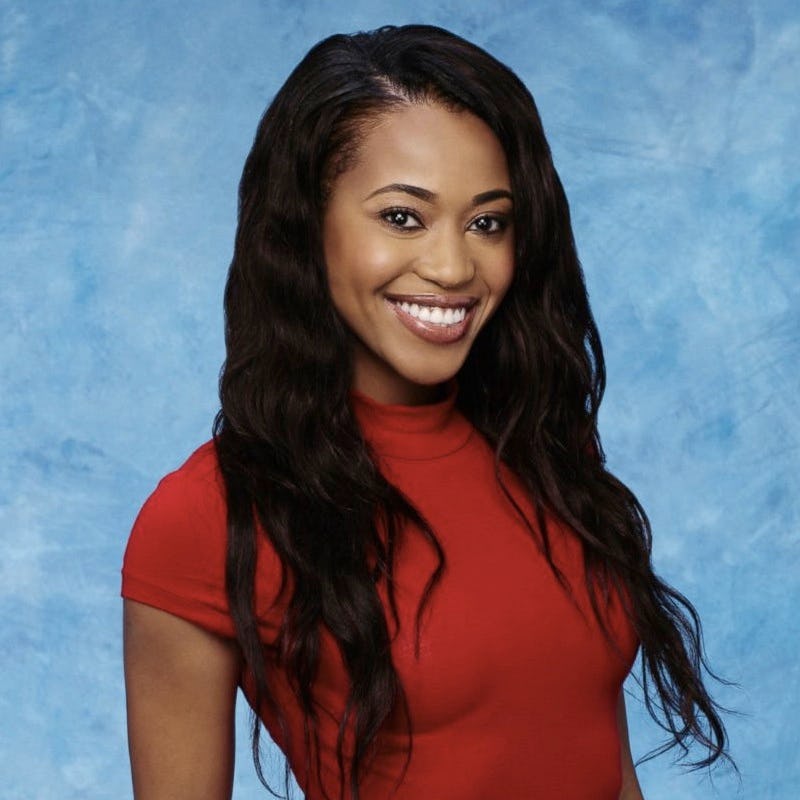 We may be approaching the end of The Bachelor — forcing many of us to come to terms with whether or not Ben will actually choose the lucky lady we think he deserves — but that means it's almost time for The Bachelorette! I'm sure everyone in Bachelor Nation has their favorite in the running for the next Bachelorette and since The Bachelor will be wrapping up soon, we'll know who the leading lady will be very soon. So, what are the chances that early favorite Jubilee will be the first black Bachelorette ?
Well, there is definitely a chance since recently ousted ABC entertainment president Paul Lee told reporters at the Television Critics Association winter press tour that viewers may see a more diverse Bachelor franchise sooner rather than later. Lee told EW he would "be very surprised if The Bachelorette in the summer wasn't diverse." OK, so Lee didn't actually confirm that The Bachelorette would feature its first black leading lady. But his comments do give me hope that after many seasons featuring white Bachelorettes, there is a serious possibility that The Bachelor franchise will take steps to address the years of entirely warranted criticism of the show's diversity.
Of course, the possibility of a black Bachelorette doesn't necessarily mean Jubilee will be the one chosen for such a historic role — she wasn't the only woman of color to appear on Season 20 of The Bachelor. She did, however, become an early favorite on the season because of her awkward sense of humor (that hot dog joke during her one-on-one was hilarious) and her ability to open up about her past. Jubilee's vulnerability while talking about being adopted and her strength as a war veteran, give her a unique perspective that could make for a compelling season of The Bachelorette.
But — and this is perhaps the most important question concerning Jubilee's chances of becoming The Bachelorette — does she even want to do the show? There's no point in rooting for someone to be chosen who doesn't want to return to ABC's reality dating series (even if you, like me, think they deserve to find all the love in the world). According to what an anonymous source told In Touch, Jubilee does want to be the next Bachelorette , and "she's hoping producers keep her in the running."
So what does all this mean for Jubilee's chances of becoming the next Bachelorette? Well, she certainly seems to want the opportunity for her own happily ever after within The Bachelor franchise, and her chances this year may be even better with the network being more open than perhaps ever before to select a diverse leading lady. The one hiccup in Jubilee's chances is how early she was eliminated from Ben's season of The Bachelor. Most Bachelorettes came in third place in their respective Bachelor seasons, but Jubilee didn't make the top 10.
Your guess is as good as mine in terms of whether Jubilee will be the first black Bachelorette, but after quickly becoming a fan favorite on this season of The Bachelor, there are certainly many viewers in Bachelor Nation pulling for her — me included!
Images: Craig Sjodin/ABC; bachgifs/Tumblr (2)