Get Ready For A New Flash In 'Batman v Superman'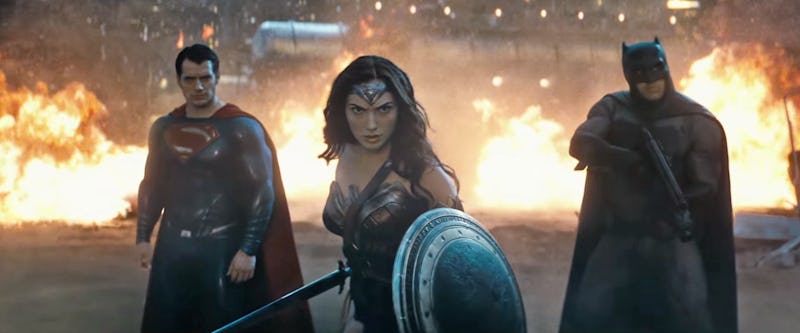 Batman v Superman: Dawn of Justice is fast approaching, which can only mean one thing: the DC universe is upon us. Ever since it was announced that the next Superman movie from director Zack Snyder would open up its world to include Batman and Wonder Woman, among other heroes, fans have been eagerly waiting for the launch of a DC Cinematic Universe to rival that of Marvel. And it seems like that's finally happening, as DC confirmed its plans to go against Marvel at the box office with Suicide Squad and an Avengers-like Justice League movie series that would be set in motion in BvS. And the appearance of characters like Wonder Woman, Aquaman, Cyborg and The Flash in Batman v Superman could only help speed the universe along.
The Flash has already confirmed to be getting his own film planned for 2018, and since it has generally been assumed that he will also be a part of the Justice League films, many believe that he'll have a cameo appearance in BvS. However, any appearance by the Flash in Batman v Superman has yet to be explicitly confirmed. Rumors of the character's involvement in the plot have ranged from small supporting role to no more than a fittingly quick cameo. A report from Heroic Hollywood stated that the Flash would only be visible as "a blur that stops a robbery." Furthermore, very little character art or promotional photos have been released featuring the new Flash. Perhaps it's to keep the mystery alive?
If the Flash does have a decent-sized cameo in Batman v Superman, one thing's for sure — he won't be the friendly speedster who stars in The CW's successful The Flash series. Grant Gustin, who plays Barry Allen/The Flash on the television show, was not asked to take up the role on the big screen. Instead, Snyder cast Ezra Miller, an actor known for his roles in smaller dramas like The Perks of Being A Wallflower and We Need To Talk About Kevin. Snyder recently spoke about the decision to recast the superhero for the films, saying in an interview with the NY Daily News that Gustin and his version of the Flash wasn't "a good fit." Snyder added, "I'm very strict with this universe and I just don't see a version where... that (tone is) not our world."
Snyder expanded on the decision, noting that DC Comics take place in a multi-verse, meaning there are multiple realities and incarnations of the same superhero. "Even if Grant Gustin is my favorite guy in the world and he's very good, we made a commitment to the multi-verse (idea), so it's just not a thing that's possible," Snyder said.
It's true that the more earnest, lighthearted tone of The Flash differs significantly from the dark tone set in Man of Steel. That said, CW's The Flash shares a universe with the network's other DC superhero show, Arrow, starring Stephen Amell as Oliver Queen, which has a notably darker, broody tone. (Should the Green Arrow join Miller's Flash on the big screen, the hero will likely also be played by a different actor.) As for the multi-verse argument, it's an interesting one seeing as the jumping between realities is a plot point integral to both The Flash and The CW's newly launched spinoff, Legends of Tomorrow. It is also the device that will allow for the upcoming Flash and Supergirl crossover.
Despite DC's heavy presence on television — in addition to The Flash, Arrow, Legends of Tomorrow and Supergirl, there's also Gotham on Fox — it seems that a decision was made to keep its TV universe completely separate from the film universe. It'd make sense, considering how many properties the studio has in both realms. In order to avoid confusion, keeping this separate might be for the best.
Yet with the Flash getting ready to make his big screen debut in Batman v Superman, one can only imagine that the DC onscreen universe will only be getting bigger and more complex from here.
Images: Warner Bros.; Giphy (3)