We'll See A New Side Of Michel In The 'GG' Revival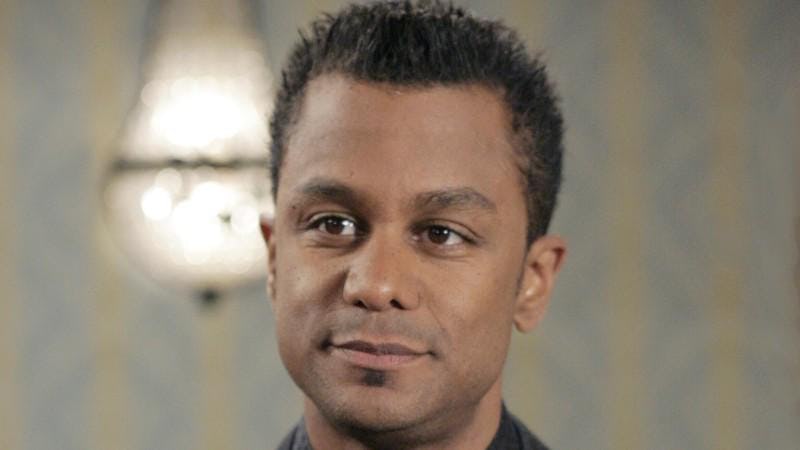 I find it hard to believe that a four-part revival series could manage to make all of my Gilmore Girls dreams come true, but, just when I start to get bitter and think there won't be enough time to fit everything in, news breaks that Amy Sherman-Palladino has managed to fit in even more satisfying storylines. For example, Michel will be in the Gilmore Girls revival in a way bigger part than any of us expected for the front desk manager we all know and love. How in the world will a measly four episodes satisfy all of the loose ends audiences have been trying to put together since the series ended seven years ago and manage to dive deeply into a smaller character's personal life? I honestly don't know.
I'll just chalk it up to Amy Sherman-Palladino magic, because, in an interview with Journal Metro, Yanic Truesdale talked about what the revival has in store for Michel Gerard, and it sounds like he's finally getting the screen time — and attention — he deserves. If there's one character I love more than Lorelai Gilmore (spoiler alert: there isn't), it would have to be Michel Gerard. Coming in a close second to Lorelai, Michel is a character who speaks his mind, isn't afraid of hurting people's feelings, and always has the courage to say what everyone else is actually thinking. Really, who hasn't worked in the service industry and had the exact same thoughts that Michel did every day in Stars Hollow?
No one. The answer is no one. So when Yanic Truesdale spoke with Journal Metro about Michel's story arc in the Gilmore Girls revival, I started to get very, very excited. All we ever really saw of Michel was at work. Rarely was he not in a suit and behind a hotel desk, rubbing the fingerprints off of the wood or handing a guest their keys with absolute annoyance. But, in the revival, audiences can look forward to seeing much more of Michel. Truesdale said exclusively that, "We have always seen Michael at work, never in his personal life. In the new episodes, will be seen in his private life for the first time. We will know who he really is, one will discover his family, his love life. All that is unpacked."
Well, hallelujah and praise Amy Sherman-Palladino, because it's about time we saw more of Michel's amazing character. I've been dying to know for years everything that went into making Michel who he is, and it looks like audiences will get all of those answers and more in the revival. Seeing him outside the inn? Seeing his love life? Meeting his family? Sign. Me. Up.
With this little spoiler revealed, it seems clearer to me than ever that this revival is going to satisfy fans in even more ways than they imagined.
Image: Warner Bros. Pictures; Giphy