Is Beyonce's Ivy Park Available in Plus Sizes?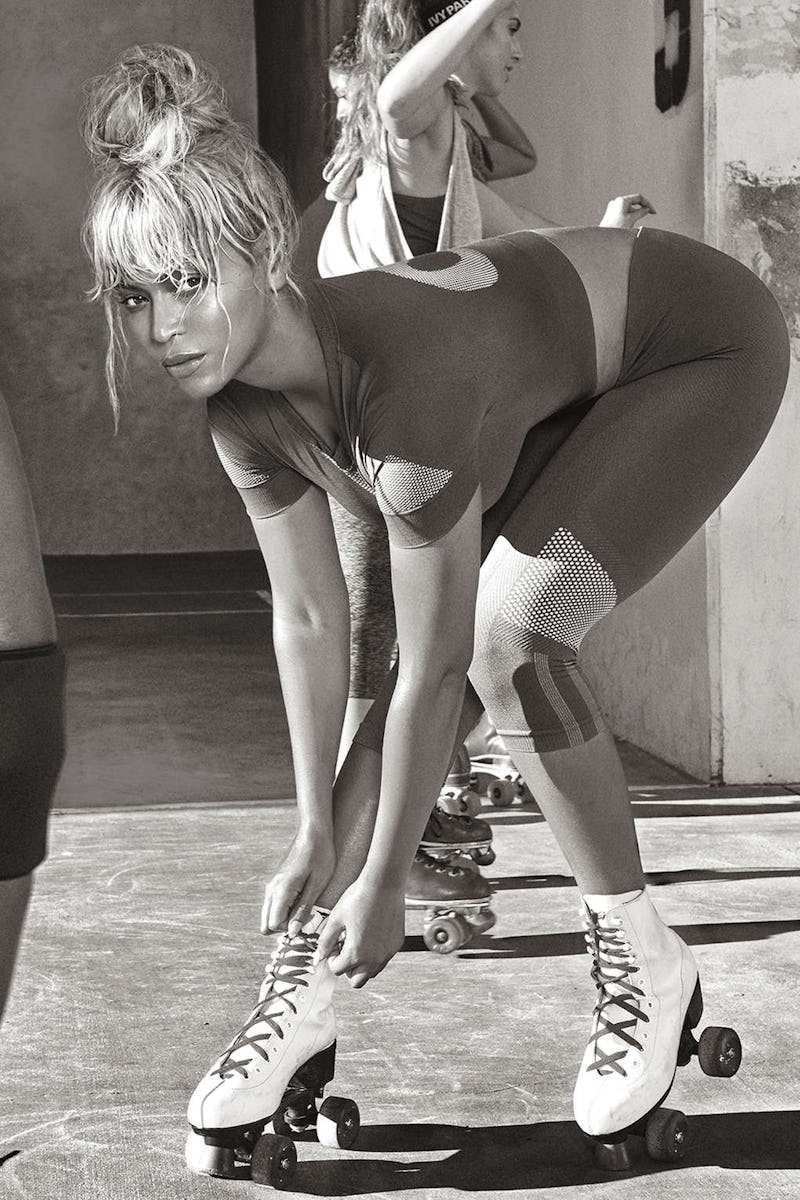 Ivy Park is finally here, and it's officially every bit as awesome as we expected. Still though, even amidst the badassery, there's still a certain question in my mind: is Ivy Park available in plus sizes? And if not, will the line eventually expand its sizing range? Here's what fans of the Ivy Park aesthetic need to know about the range's sizing.
Unfortunately, as of today's launch, there are no plus sized items for sale. Yep, Beyonce's ultra-stylish athleisure line is currently only available in straight sizing from XS to XL. It's a bit of a bummer that the geniuses behind the brand (Beyonce included, of course) didn't prioritize size inclusivity as one would hope they might, but that doesn't mean the collection's not pretty darn awesome anyway. After all, Ivy Park is quickly selling out online, and it's a legitimately inspiring means by which to get your workout on. It's a fab collection of clothes, and stand out must-haves are already emerging.
Hopefully, following the ridiculously successful launch, Beyonce and co will wise up, and create pieces that reflect inclusivity for Ivy Park's legions upon legions of fans. Whether it's with expanded sizing for the existing apparel, or a brand new line entirely, plus size merchandise is definitely something we should hope for in the future — and luckily, with the advent of social media, it's possible to reach out to the Ivy Park creators now with any doubts you may or may not have about the collection's sizing. After all, What Would Beyonce Do?
Bustle has reached out to the brand's reps to see if Ivy Park has future plans to expand their sizing, and to see if there is any official comment about the lack of plus sizes upon launch.
Want more fashion and beauty tips? Check out the video below and subscribe to Bustle on YouTube!
Images: Ivy Park; Giphy