Exactly When To Buy ColourPop's Matte X Lipsticks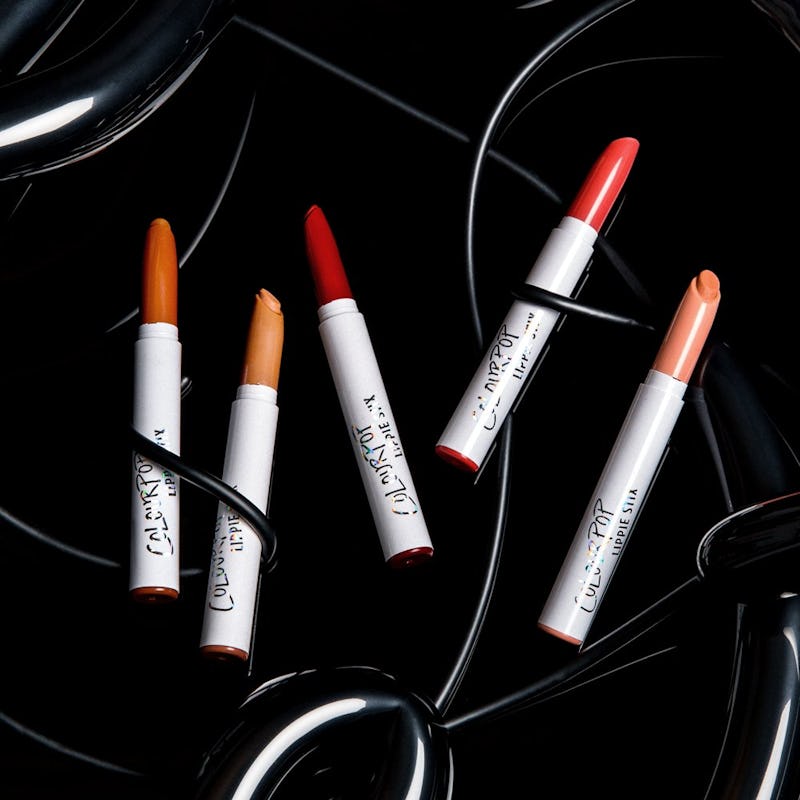 If you have been impatiently refreshing the ColourPop Cosmetics homepage in search of the brand's new lip products since midnight, refresh no more! The indie makeup brand has revealed exactly what time the ColourPop Matte X Lippie Stix will release. After teasing fans and makeup lovers all week long, the brand has finally let us know when the highly anticipated, uber-matte products will be for sale online. So get to a computer, stat!
The ColourPop Matte X Lippie Stix will be available at 1 p.m. EST, 10 a.m. PST on Apr. 28. No this is not a drill! Set your alarms, move your appointments, and cancel your meetings, because these stunning, must-have lip products can be yours very soon. ColourPop announced the release of a new lipstick formula earlier this week, stating that they would be available today. Hardcore fans must have already seen the brands tweet from the morning of the launch stating exactly when the lipsticks would be available to buy.
The release includes 15 new shades in a brand new ultra-matte formula that promises to be velvety and smooth for easy one-stroke application and long lasting wear. Plus, it's guarantees flexibility on the lips, sans drying and cracking, with a special silky powder, and the color payoff looks to be super intense. No wonder fans are losing their minds over this release.
Finally, all the shades are totally vegan, and use vitamin E, shea, and avocado butter in place of parabens. At only $5 a pop, you can't afford not to buy at least a few shades.
Need I say more? Nope, didn't think so. You don't need to be obsessed with makeup to realize how good of a deal this is. There's no doubt in my mind that these products will go fast, though.
Want more fashion and beauty tips? Check out the video below and subscribe to Bustle on YouTube!
So make ColourPop.com your homepage, and set your alarm STAT. Because if you want to call a few shades yours then you will want to be online and ready to pounce when the time comes!
Image: ColourPop Cosmetics/Twitter