Big 'Harry Potter And The Cursed Child' News!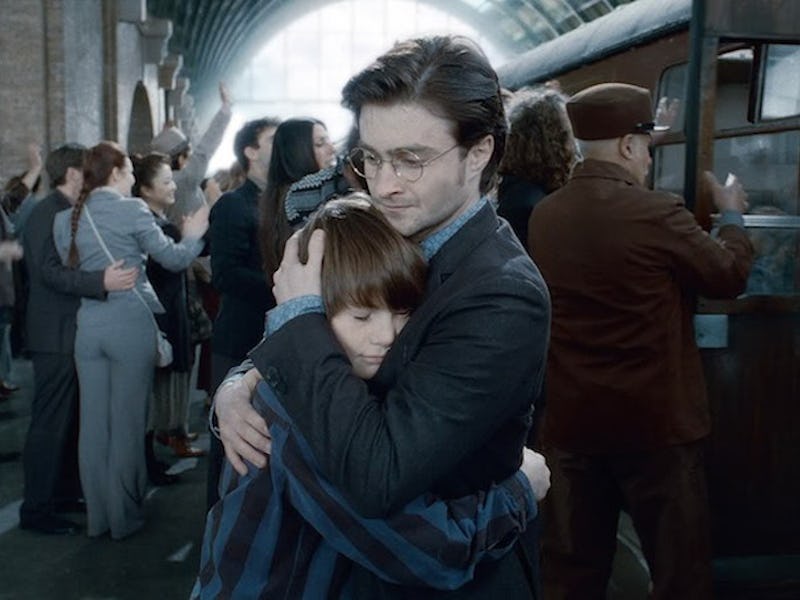 If you've been debating what to sell so you can afford a trip to London to see the upcoming play Harry Potter and the Cursed Child, you can save yourself the agony — and the kidney. Harry Potter series creator J.K. Rowling tweeted out news today that we've been hoping to hear for months now: The production may be taken to other countries.
While plans are clearly not finalized at this point, Rowling's revelation is still exciting. Sure, actual confirmation would be even better, but this is a step in the right direction. Ticket sales have been going gangbusters in the United Kingdom, so it makes sense for the play to hit other major markets as well. We all know how devoted Harry Potter fans are; the play seems likely to find an eager audience almost anywhere.
Unfortunately, Rowling hasn't revealed any details about which countries might be lucky enough to host the production or what the timeframe for it reaching them may be. A run in New York City seems like a safe bet, but at this point, that's pure speculation. As the bestselling author says, we'll find out more "in due course." It's like she actually enjoys torturing us.
In the meantime, Harry Potter and the Cursed Child is set to open July 30 in the West End's Palace Theatre. Fortunately, those of us who aren't able to attend the two-part show will be able to enjoy the story anyway, thanks to it being published as a book. I guess I'd better take back what I said about Rowling torturing us. She's the best.
Images: Warner Bros.; Giphy