Camille Perri's 'The Assistants' Is A Must-Read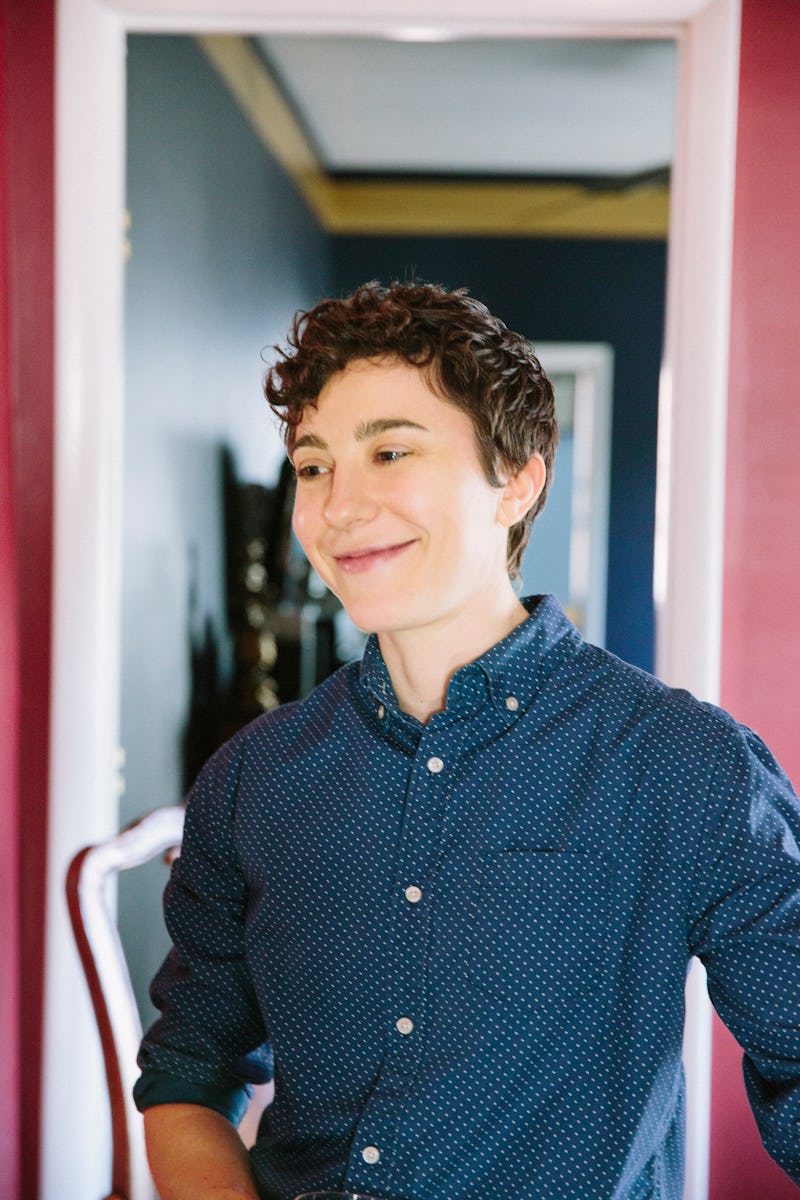 Camille Perri, author and former Books Editor at Large for Cosmopolitan, began her career out as an assistant. One afternoon, she noticed she had the browser window for her boss's expenses open right beside a window displaying her student loan debt. And so, the idea for her new novel The Assistants was born. Brilliantly blending a fun, chick-lit vibe with deeper issues of social justice, The Assistants is one of May 2016's must-read books.
In The Assistants, Tina Fontana is the assistant to a media mogul who accidentally embezzles company funds to pay off her student debt. The money — while a constant, crushing force on her life — is pocket change to the company. But when she gets caught by a fellow assistant and the two go into cahoots together, the situation snowballs into a much larger scheme.
At the start of the book, Tina lays out three rules:
Rule #1: All important men have assistants.
Rule #2: Men rule the world. Still.
Rule #3: There is enough money. There is so much money.
In a phone interview, Perri talked about how these rules helped her get the ball rolling in her writing: "When I started the book I started with this prologue where I was just kind of free writing. I just was trying to achieve a voice," she tells Bustle. "And in the earlier drafts of The Assistants, the voice was a lot more in-your-face, militant, kind of, hard-core feminist. And one of the works that I was using as inspiration was Fight Club. And that's where the rules came from for me. Just creatively, as a tool, as I was trying to just kind of set the scene for myself as a writing device. "
Those rules became the driving forces to Perri's novel. With all of the assistant characters in the book being underpaid women who work under billionaire men, much of The Assistants calls attention to the gendered, imbalanced tradition of the corporate power structure. "I wanted this to be a female empowerment book," says Perri. "I wanted this to be a modern-day Nine to Five. I wanted it to be Fight Club , but for women, you know? I knew that I wanted it to be a female experience. "
Even though this is a "revenge fantasy" of sorts, Perri is not out for blood.
"I wanted it to be a book that was like a gift to everyone who had my experience. Because we work really hard and we were overeducated and underpaid," she says. "But I didn't want to write an angry book, I didn't want to write an overtly political book. I wanted to write something that would be a treat to everyone who had shared this experience... It is a revenge fantasy because I thought that that was fun, but, even the boss character is not a villain... He's not a bad man. Tina really likes him. So, you know, there's a little bit of nuance to it in that sense."
The power assistants are able to utilize features prominently in the book. Throughout the novel, we see how Tina and the other assistants use their bosses' power for their own leverage. They're treated like royalty at businesses that they can't afford, they're able to trade favors to achieve their goals, and they move mountains in order to get their boss what he wants. She sees assistantship, with all of its challenges, as a valuable learning experience.
"I think being an assistant is a really unique position because you are so close to power... yet you don't really have any of your own," she says. "So it's like, power by proxy.... I think if you're an assistant and you're lucky enough to be working under people who you can emulate, I think that's so valuable. I think that it's important for a person that is entry level to seek out people who are conducting their careers and their lives that inspire you. I think that is so important for anyone who is just in the early stages of their career. I think that is so valuable. Because if you can't see it, you can't be it. "
Even though she wrote this book as "a treat," Perri wanted The Assistants to be socially conscious, and her writing was informed by a lot of serious nonfiction. Perri reads a lot of newspaper and internet articles, as well as a heaping of nonfiction books. "Nickel and Dimed by Barbara Ernright is one book that... inspired me so deeply that it really stayed with me," she says. "Another book by a woman named Tamara Drought... Strapped, it's about why America's twenty and thirty somethings can't get ahead. It blew me away. It so spoke to my experience. "
In the book, Tina and her cohorts-in-theft eventually gather a following. They transform their crimes into a non-profit organization called The Assistance that uses donations to pay off student loan debt for people. While The Assistance is not a real-life organization (yet!), Perri says much of its inspiration came from crowdfunding.
"I had these dreams of actually creating this crowdfunded sort-of nonprofit that would do exactly what happens in the book except it starts off completely legitimate and as an actual nonprofit," she says. "For better or for worse, we need this because the government isn't doing this for us, so I think the DIY aspect of this is all kind of fascinating. I mean, I would love to see someone else set this up. Someone who knows what they're doing. I give anyone free reign to create the actual Assistance. "
You hear that? Someone needs to make this idea happen! But until then, whether you're an assistant yourself looking to blow off some steam or you're a reader looking for a romp through the tangled world of corporate NYC, The Assistants is a great pick for your next spring read.
Images: Ash Barhamand; Giphy (2)