More 'Dance Moms' Is Headed Our Way Soon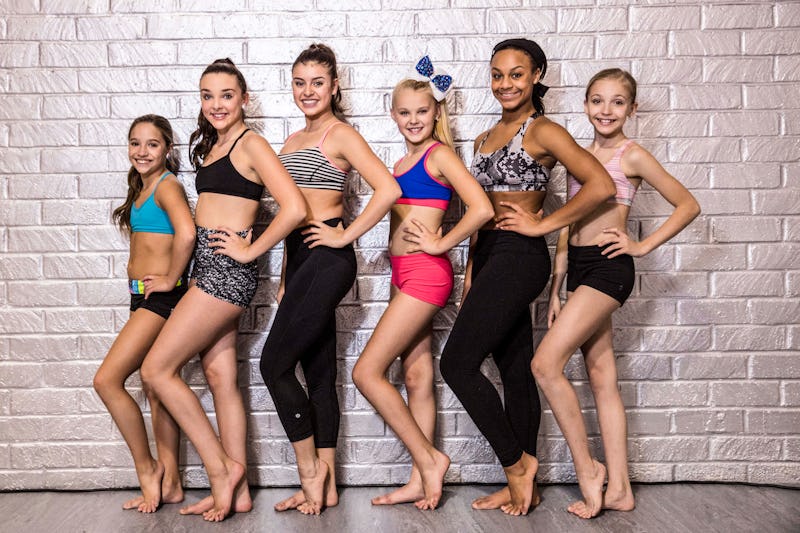 After a season full of drama, meltdowns, yelling, and some amazing dance routines, the Dance Moms Season 6A finale will air on May 3. Although pretty much anything can happen on this show, it's safe to assume that the finale will be an emotional one — it's the last episode for Maddie and Mackenzie Ziegler, along with their mom Melissa. It's hard to imagine Dance Moms without the Zieglers and it will really mark the end of an era — when the show returns, Nia will be the only remaining original ALDC member. (Kendall won a coveted spot on the team after an open audition in Season 2.) But, the show must go on — so when will Dance Moms return for the rest of Season 6?
The show will be back before we know it in the form of Dance Moms Season 6B. Of course, the changes mentioned above will still apply and everyone is going to have a lot of adjusting to do. If the timing of previous seasons is any indication, 6B will hit our small screens in June. The social media accounts of the remaining ALDC dancers show that they're already back in Los Angeles training and competing — and it looks like we have some beautiful dances to look forward to.
If Dance Moms continues to follow its typical timeline, Season 6B will conclude sometime in August. As for Season 7, there has been no official word on whether the show has been renewed or cancelled. If it does get the green light, it will likely premiere in January like the previous seasons. However, there are several obstacles that could mean 6B is the end of Dance Moms. First of all, according to Deadline, Season 5 ratings dropped 25 percent compared to Season 4 — that could have been for a number of reasons, but the departure of fan favorites Brooke Hyland, Paige Hyland, and Chloe Lukasiak seems to have played a big role.
So, it will be shocking if the Zieglers' departure doesn't cause another significant dip in ratings when Season 6B rolls around. Maddie is arguably the most famous 13-year-old in America right now and Mackenzie also has a huge fan following. The mama drama has become repetitive (and, frankly, over-the-top) and I think plenty of people tune in solely to cheer on their favorite dancers. Don't get me wrong — the current ALDC members are incredibly talented, but the revolving door of dancers means viewers haven't really had the chance to become as attached to the newer members. After all, we basically watched the Zieglers, the Hylands, and Chloe grow up.
Then there's the matter of Abby Lee Miller's legal woes. In October 2015, ABC News reported that, according to the United States Attorney's Office, Miller had been indicted for fraud. Deadline reported in March that a judge had granted Miller's request to postpone her trial, but the court noted that no further extensions would be given. If convicted, Miller faces up to five years, according to that same ABC News report. Bustle reached out to Lifetime for comment on the charges and their potential effect on further seasons, and was given the following statement: "We are still currently filming the second half of season 6 with Abby and the girls currently. It's too early to discuss anything beyond the current season."
So, we'll have to wait for further news on Season 7, but one thing's for certain — the 6A finale will mark the end of an era and we should keep our tissues handy.
Images: Lifetime; Giphy