Fans Could Make 'Damien' Season 2 Happen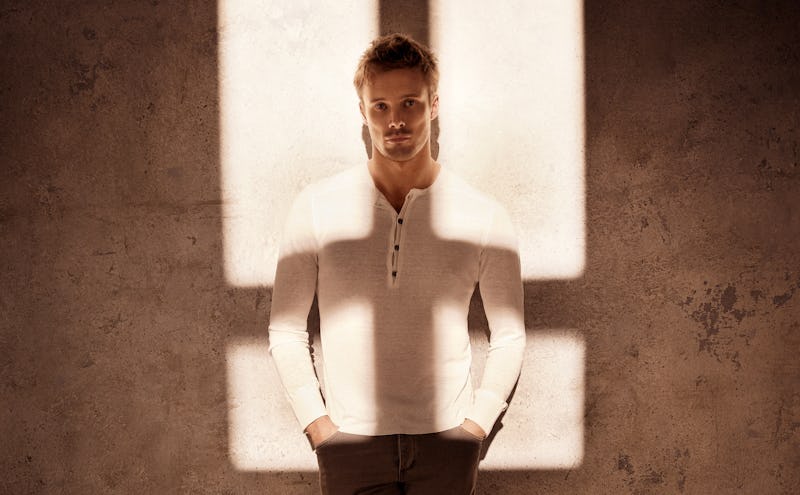 No genre is safe from one of TV's current trends that adapts movies into prequel series, continuations, or flat-out reboots of the film's original concept. Included in this trend is A&E's Damien , which acts as a sequel to The Omen , the classic 1976 horror film about a child who also happens to be the antichrist — fun times! However, with Season 1 of Damien drawing to a close, fans of the horror series are left wondering one very important thing: Will Damien get a Season 2?
So far, A&E hasn't renewed Damien, so Season 2 isn't a done deal just yet. Unfortunately, it seems Damien isn't doing well in the ratings. According to TV Series Finale, the show has lost viewers consistently over its first season as its ratings continually drop as well. That doesn't bode well for the freshman horror drama, especially compared to fellow A&E series, Bates Motel , which attracts more viewers than Damien each week and those numbers have somewhat improved over time, according to TV Series Finale. As for what people think of Damien, the majority of critics aren't fans, but audiences are enjoying A&E's horror series, according to its Rotten Tomatoes scores. So, if A&E is looking to what fans think, Damien may stand a chance at being renewed.
In terms of story, it seems Damien creator Glen Mazzara has a good idea for how he wants the titular character's story to progress throughout the show. In an interview with The Hollywood Reporter, Mazzara said, "I had figured out Damien's arc for the first season and for multiple seasons." Plus, Mazzara teased some of that arc fans can expect if Damien continues past Season 1:
I do have a game plan and I'm not sure A&E or Fox would want me to say because I don't want to box them into something. But we do have one and hopefully we'll get the opportunity to tell that story. There's a lot of story and what's fun about writing a psychological thriller like this is that there's not only twists and turns with the characters but there's obviously twists and turns with the plot. If we get to tell the full story the audience will be surprised because there's a lot of unique territory we can go into that hasn't been told with this type of character before.
Sure, Mazzara doesn't give us too many specifics about Damien Season 2, but at least he has an idea of where the show can go. Plus, since it's a continuation of The Omen (and doesn't acknowledge any of the original film's pesky sequels), Mazzara has the freedom to explore plenty of antichrist-related antics. But, according to Damien star Bradley James, the decision may have something to do with the fans:
If the fans have anything to do with it, Damien may have a chance at a second season. But, we'll need an official confirmation from A&E about Season 2, either in terms of cancelation or renewal, before we can start planning our next steps — whether that includes grieving the loss of another Bradley James show (listen, I can't be the only one who's still not over Merlin) or plotting out theories for what could happen to Damien next. For now, we'll just have to wait and see.
Images: Art Streiber/A&E (2)