ABC's First Live Show Should Be A Disney Classic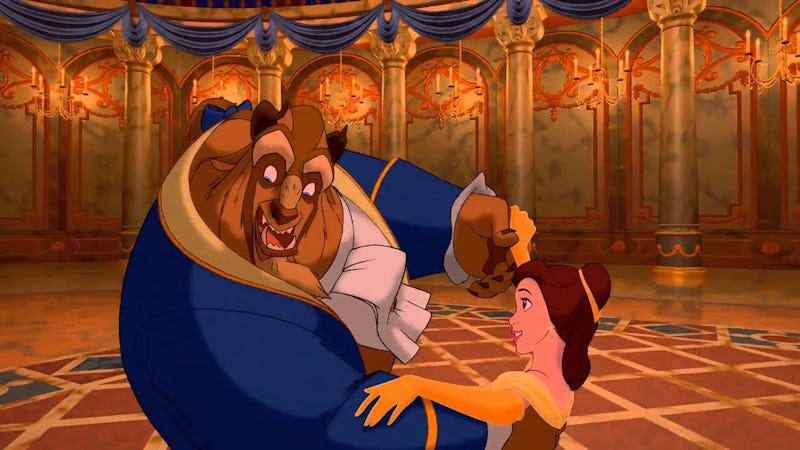 ABC is hopping on the bandwagon! With continuous live musical successes such as Grease, The Wiz, and The Sound Of Music and more from networks such as NBC and FOX, it seems ABC is ready to put together their first ever live musical presentation. But that doesn't mean that ABC is going to follow the trend exactly, though! Instead, in association with the network's ties to Disney, it seems like the network's first live musical may just be the televised Disney production fans have been waiting for!
"We've definitely been in those conversations [live musicals] and we have some things we're currently in development on," shared ABC network chief Channing Dungey at the ABC Upfronts. "This is a space that's already become very crowded. When we make our play in that space, we really want to make sure it's the right project for us to be doing and one that really speaks to the heart of who we are at ABC and as a part of the Disney family." Because, well, what better way to compliment the Disney ties than by performing a classic Disney musical? And, with that company association in mind, the possibilities for what musical they may choose are endless — and bound to be worth the watch.
Here are just some of the musicals that ABC could formulate into a televised live musical production.
1. Beauty And The Beast
The idea of ABC doing a live television performance of Beauty And The Beast is by far my favorite. Pushing the fact that a live-action film starring Emma Watson is in the works aside, it's already been almost 10 years since the show closed on Broadway and it still remains a hit in schools and theater productions across the country. Plus the costume design and special effects are bound to be incredible should this be the show they choose!
2. Mary Poppins
Emily Blunt is in talks for a Mary Poppins remake, but this popular musical is also best-known for it's 11-year run on Broadway that came to a close in 2013. Making a live televised production on ABC a great way for Disney to bring one of the world's most famous nanny's into households across America. All I'm saying is, kids will be sure to take their medicine and go to bed after watching that one!
3. The Hunchback Of Notre Dame
This may be one of the movies that most people forget about. But that didn't stop Disney from making it a stage production! And after returning to the stage at the Paper Mill Playhouse in 2015 — following it's 1999 run on Broadway — the show still isn't set to return to the Broadway stage anytime soon. But, turning the show over to television audiences could be the best next step! Because while this show will be family-friendly, it's sure to bring in older audiences as well.
4. Mulan
If any of Disney's princesses would be sure to kick-ass on live television, it would be Mulan! With one live action film in the works or past stage experience, a live musical adaptation of the original film would surely bring in an audience. With a strong female lead and epic choreographed fight scenes, who wouldn't watch that?!
5. Tarzan
A live-action Tarzan movie is set to hit theaters this summer, but what you may have forgotten is that at one point this tree-swinging Disney character also took to the Broadway stage in 2006. And turning a studio lot into the jungle full of animals, and music would definitely be something worth tuning into.
6. The Lion King
Yes, this show is currently on Broadway (and probably won't be leaving soon) and the entire cast is made up of animals. However, if The Lion King can continuously wow on Broadway, then it's sure to blow away audiences. Doing The Lion King would certainly be a show to remember.
7. Aladdin
Yes, this musical is currently on Broadway. But that doesn't stop the fact that magic carpets, a genie, and a live version of Aladdin wouldn't be something to not grace the television screens of America with. In fact, ABC might even be able to pull off the live television performance with the help of members from the Broadway cast! Just an idea.
8. Cinderella
Cinderella may be seeming a little over-done lately with Disney's live-action version of the film being released and the recent stint of Roger's and Hammerstein's Cinderella on Broadway. However, the popular story has been a popular hit over the years that will probably never really fade. In fact, in 1997 ABC had some success with the story already with a TV movie featuring the likes of Brandy and Whitney Houston. Perhaps a live taping of the story in 2017 could be a nice 20 year anniversary celebration? Plus I would love to see that amazing dress transformation go down on live TV!
9. The Little Mermaid
Considering that The Little Mermaid does take play under the sea, this concept may seem a little bit complex. But let's not forget that the show has been done on stage before! As The Little Mermaid opened on Broadway as a musical production in 2008. Since then, the show closed in 2012 and continues to be performed in theaters and schools across the country. And never mind the fact that a live-action Little Mermaid movie is on the way! As ABC still had a shot to produce a version of The Little Mermaid that is true to the original Disney musical and film.
10. High School Musical
I'll admit. This is probably not a top choice for you when it comes to thinking of Disney musicals. But given the upcoming movie, High School Musical 4 , and the similarities and success of FOX's Grease Live!, perhaps this is just the Disney-inspired, family-friendly show the network needs. So there's really no reason to totally rule it out!
11. Frozen
With Frozen currently being made into a Broadway musical, something tells me that if ABC were to do this show it would have to be a little more down the line. However, at the same time, it would certainly be a way to bring in their family target audience.
However, whether they end up picking your favorite Disney musical or not, if this one goes well there's always next time! And, of course, Disney's motion picture series of live-action films is currently underway as well. Basically, not matter what, you'll find a way to fill your Disney fix.
Images: Walt Disney Pictures; Giphy (13)