Kathryn Dennis' Cast Are Like Her Siblings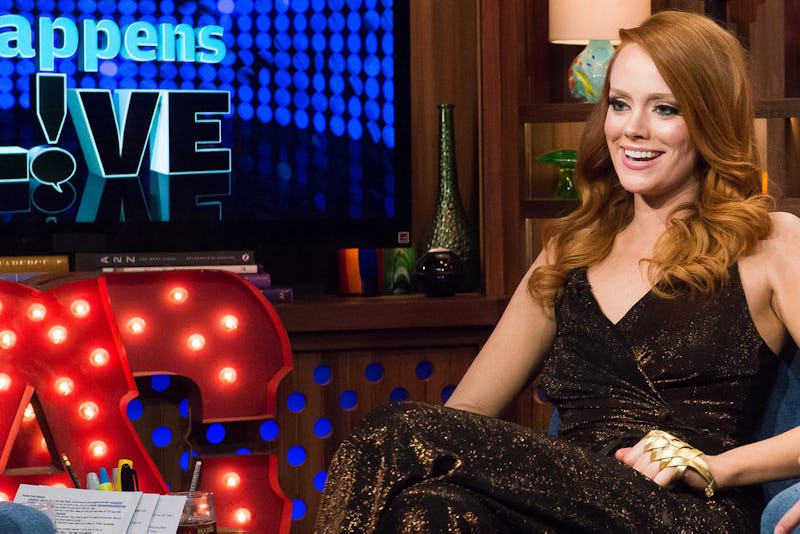 Whenever anyone joins a reality show, not only are they immediately put under a microscope, but so is their family. Speaking of family members, I have a suspicion Southern Charm viewers are wondering about Kathryn Dennis' family. No, I'm not referring to her two children, daughter Kensington and son St. Julien Rembert, with Thomas Ravenel or about her connection to John C. Calhoun, the seventh vice president of the United States. I'm wondering whether Kathryn Dennis has any siblings.
Unlike several of her Bravo co-stars, Kathryn appears to be an only child, and seeing as her family tree is kind of a famous one, I have a feeling her siblings would be public knowledge. Well, that's not the case, so it sure looks like Kathryn never had to deal with arguing with siblings; she just has to deal with all of the drama she encounters on Southern Charm.
If you think about it, her cast members pretty much act like the siblings she's never had. Seriously, there is a lot of rivalry, drama, and petty fights. Of course, having a sibling isn't always contentious, but can be absolutely wonderful. When Kathryn isn't having shade thrown her way, there are a few Southern Charm stars who support her, show her kindness, and are all about including her in whatever is happening in Charleston.
With that, let's dive a little deeper into Kathryn's sibling-like relationship with her costars.
Shep & Craig Are Her Supportive Big Brothers
Season 3 has showcased Craig and Shep as two of Kathryn's biggest supporters who always want to see her included and being treated kindly. They are definitely protective of her and only want her to be happy.
Jennifer & Elizabeth Are Her Super Close Sisters
Jennifer and Elizabeth are two of her closest friends. Plus, Elizabeth is even Kensi's godmother. Basically, they are like sisters to Kathryn.
Cameran Is The Sister Who Just Does Her Own Thing
Cameran would rather just do her own thing and not be involved in any drama, so she just avoids it all costs. Sometimes there are siblings who'd rather ignore the family drama and do their own thing.
Landon & Whitney Are The Not-So-Loving Siblings
Then, there are Whitney and Landon, who will probably never get along with Kathryn. Hey, not every family is perfect. Sometimes siblings just don't see eye to eye.
If Kathryn ever wanted siblings, well, she kind of got them thanks to Southern Charm.
Image: Charles Sykes/Bravo