What To Watch While Waiting For 'Grimm' Season 6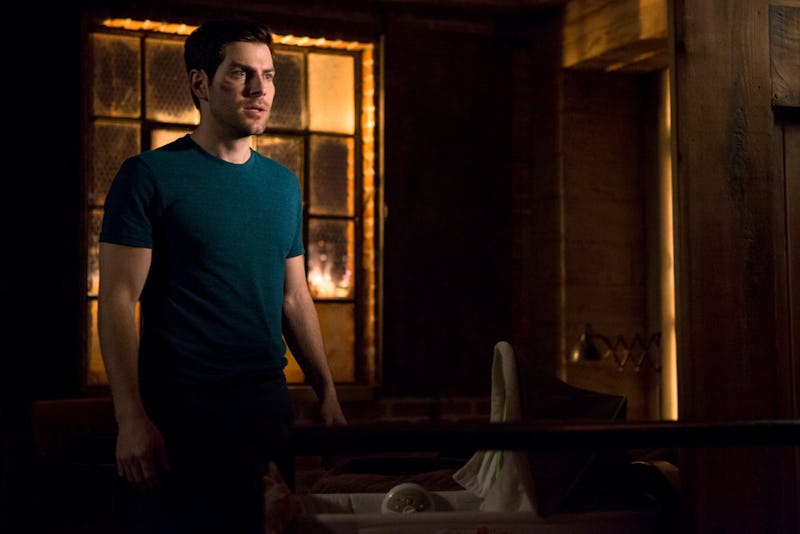 Grimm features a wide array of monsters, villainous personalities, and many other creations intended to frighten the audience, but one thing Grimm fans won't have to worry about is whether or not the show will be coming back for a sixth season. Season 6 of Grimm will be returning in the fall season, albeit it for a reported 13-episode season as opposed to the usual 22 episode season, according to Deadline. There is some speculation that the reduced season may prove to be Grimm's final season, but even one more shortened season alongside Nick and his company of monster hunters is better than none. Grimm fans know Season 6 is coming, but when should fans expect it to return to television?
There's no confirmed return date for Grimm currently, although it will likely return in the fall like every other season. That's still an awfully long wait to find out how the cast deals with the events of the two-part "The Beginning Of The End" (whose episode title is yet another hint that Grimm could be ending soon). However, if you're looking for similar stories to keep occupied while waiting for Season 6 of Grimm, why not go back to the source material? Grimm is based, in part, on the stories of The Brothers Grimm, whose stories have been adapted in just about every medium possible. These Brothers Grimm adaptations will hopefully make the wait for fall feel a lot shorter.
Hansel & Gretel: Witch Hunters
This grown-up take on the story of Hansel & Gretel skips past the "two kids in a house made of candy" part that most people are familiar with, and turns the siblings into a pair of revenge-seeking witch hunters. Hansel & Gretel: Witch Hunters delivers the Grimm-inspired action that fans of Grimm will love, but with a blockbuster budget and Jeremy Renner.
Maleficent
While the titular character of Maleficent was invented by Disney for their 1959 movie Sleeping Beauty, the story itself still has roots in the Brothers Grimm version of Sleeping Beauty, or as they called the tale, Little Briar Rose. Maleficent is a dark re-imagining of the tale from the villain's perspective that fits the appropriately dark tone of Grimm, while still retaining that classic Disney whimsy.
Red Riding Hood
One of many adaptations of the tale of Little Red Riding Hood, or "Little Red Cap" as it was called by the Brothers Grimm, this tale takes the simple structure of the story and stretches it out into a dark fantasy tale. No wolf comically dressed in a grandmother's closing here, but plenty of fear and action.
Snow White And The Hunstman
This 2011 film takes the seemingly innocent tale of Snow White, and turns it into a large-scale war epic. While it's not as scary or chilling as Grimm, it's as action-packed as any Grimm Brother adaptation you could possibly find.
The Brothers Grimm
The ultimate in Brothers Grimm adaptations, The Brothers Grimm manages to adapt the lives of the actual Brothers Grimm themselves, turning them into con artists as well as storytellers who have to suddenly face a very real threat. Along the way, they face many creations inspired by the real stories of the real Brothers Grimm.
Grimm is six seasons in and seemed became popular amongst a rise in dark re-imaginings of Brothers Grimm tales. However, while those tales all managed to tell their story within a timespan of a few hours, fans of Grimm have spent great deals of time getting to know these characters and the world they live in. It'll be sad to see that go away should Season 6 be its last, but it's also good to know that the world Grimm will continue to exist for at least 13 more episodes, this fall on NBC.
Image: Scott Green/NBC