18 Shows On Netflix For The Romantic In You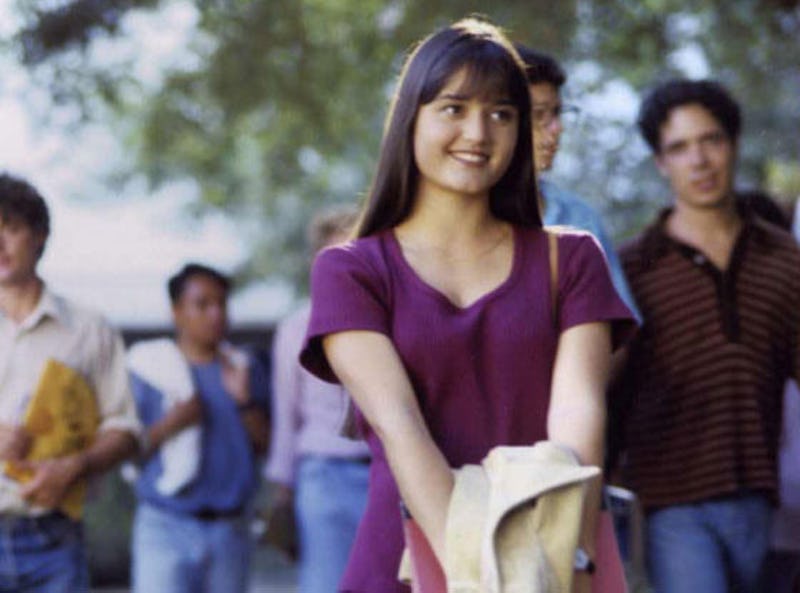 It's the question I ask myself almost every night that I find myself in my sweatpants, alone, and sitting in front of the television: What in the world am I going to watch to satisfy this romantic heart of mine? With zombies and vampires tearing up primetime television these days, there's very little out there for those of us with more sensitive dispositions. Which is why I'm eternally grateful for streaming services like Netflix, which offer a lot more options for those of us who crave romance at all times. In fact there are a ton of shows every romantic should watch on Netflix right now, believe it or not. More than you even may realize.
So, whether you're using romance to ease your jaded heart or just love a good rom-com on a Friday night, these are definitely the shows to watch on Netflix if you're feeling the need for some loooooove. And don't be surprised by some of the titles. Loves comes in all different shapes and sizes. Open your heart to these 18 romantic shows on Netflix, and you'll find yourself falling for them hard. In fact, don't be surprised if you marathon an entire season in one sitting. That's just the Netflix version of true love.
1. Fixer Upper
Nothing warms my heart more than Chip and Joanna Gaines working together and egging each other on.
2. The Office
What's more romantic than watching Jim and Pam become Jim and Pam from the very beginning?
3. Parks And Recreation
This isn't as obvious a choice, but there are enough sweet and lovely romances in this show to keep any softy happy.
4. Roseanne
Sometimes I need a little realism to mix with my romance. Thankfully, there are shows like Roseanne, which are so sweet, but perfectly salted with real life stuff.
5. Love
This latest Netflix original is a romantic's dream come true. I mean, just look at the title.
6. How I Met Your Mother
The entire show is one long love story told over many episodes. What's not to love?
7. The Wonder Years
If Kevin's love for Winnie Cooper doesn't satisfy your heart, I don't know what will.
8. Ally McBeal
A single woman working the 9-5 and looking for love? That's enough to make this romantic happy.
9. Friday Night Lights
There are more love triangles and dreamboats in this show than you'll know what to do with.
10. United States Of Tara
For Tara, a woman with multiple personalities, having a family who loves her in all her iterations is key. If that isn't real love, I don't know what is.
11. Louie
The dark undertones and surreal nature of this series will make you giddy with love.
12. The Tudors
OK, Henry VIII doesn't make an ideal romantic leading man, but there is enough drama, sexual tension, and courting in this show to make anyone looking for a little romance happy.
13. The L Word
In L.A., the search for love is even more angelic.
14. Army Wives
Follow these strong women as they live through deployments, deaths, and some amazing reunions.
15. Roswell
Alien love. Ain't nothin' like it.
16. Rules Of Engagement
Whether they're single, dating, engaged, or married, this group of friends will teach you a thing or two about love.
17. 90210
This remake of the original show somehow managed to be even lustier than the first.
18. Rev Run's Renovations
Another reality show that captures one of my favorite couples, living life through an enormous renovation. You know that brings out the best in a couple.
So order in a pizza. Break out the box of chocolates. This list of romantic shows on Netflix is all anyone needs for a good night.
Image: ABC