And 'The Voice' Season 10 Winner Is...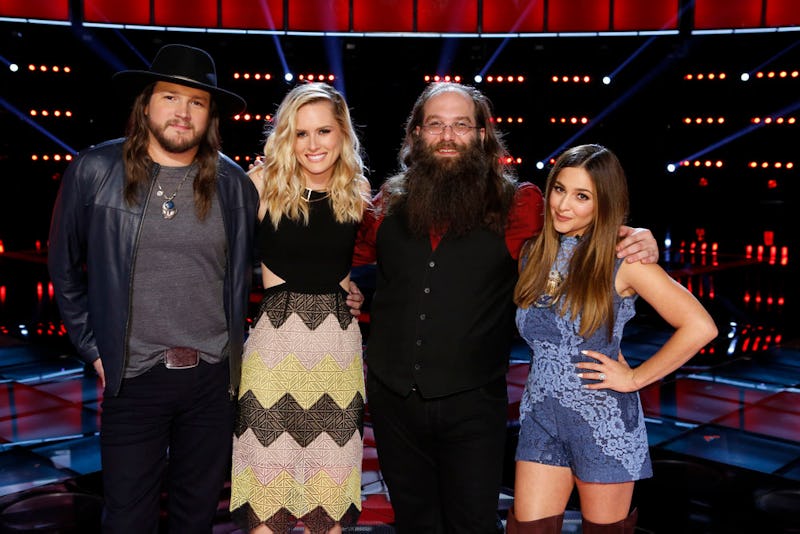 That's it, The Voice fans. The Voice Season 10 is officially over. This was quite possibly the most talented season ever, which makes this season's winner even more special. The good news? We finally know who that winner is! Alisan Porter won The Voice Season 10 and made coach Christina Aguilera the first ever female coach to win the competition. The former child star won over the hearts of America and was awarded the ultimate prize—the music career she's always dreamed of. It's the opportunity of a lifetime, and one that is extremely well deserved by Porter.
Is anyone really surprised Porter won the competition? I'm not. She won over America in the Blind Auditions and continued to earn their love every week since. The Team Christina singer has performed showstopping performances week after week. She brings her passion to every song she sings, which is why she deserves this win more than anyone.
This win isn't just history-making for Porter, it's a big deal for Coach Christina Aguilera and The Voice, too. After 10 seasons, a female coach has finally won The Voice. Let's all take a moment to let that soak in. A female coach has only won The Voice once in ten seasons and we have the heavily male-populated coaches panel to thank for that. Thankfully, there will be two female coaches next season, so hopefully they can keep up the female coach winning streak.
Porter has been "The Voice" throughout her entire journey in this competition. Her talent, personality, and emotional journey make her the perfect person to live out this opportunity. There's no doubt we're going to hear great things from Porter in the very near future. I, for one, can't wait to see what the new The Voice champion has in store for us next.
Image: Trae Patton/NBC