Every 'Beauty And The Beast' Fan Should Know This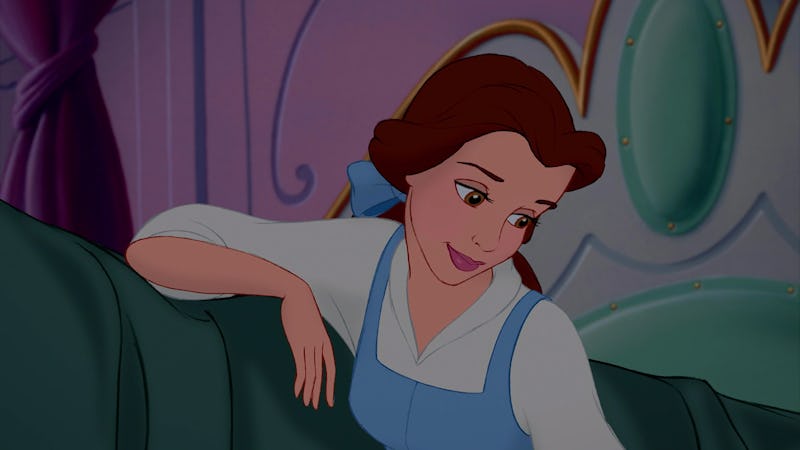 In news that's going to make you feel roughly a million years old, this year marks the 25th anniversary of Disney's Beauty and the Beast, which was released in 1991. It's a big year for the movie: Beauty and the Beast is currently following in the footsteps of Disney classics like Alice in Wonderland and Cinderella and is being remade as a live-action film, and is set to drop next March. Entertainment Weekly recently interviewed the legendary screenwriter behind the movie, Linda Woolverton, to ask her about Belle's development as a character — and, in turn, to uncover one big thing about Beauty and the Beast that even hardcore fans don't know.
Probably the most unexpected part of the interview centers on how Hollywood back then was dominated by "the whole idea of the heroine-victim" — something hard to imagine post tough-Disney heroines like Princess Jasmine, Mulan, and Merida. Woolverton discovered her own background in the feminist movement in the '60s and '70s meant she "definitely couldn't buy that this smart, attractive young girl, Belle, would be sitting around and waiting for her prince to come."
"That she was someone who suffers in silence and only wants a pure rose? That she takes all this abuse but is still good at heart? I had a hard time with that," she told EW.
But probably the most unexpected moment in the interview comes when we find out who Woolverton's inspiration for Belle was.
When EW asked Woolverton about her having said she modeled the character after Katharine Hepburn in Little Women, the screenwriter responded:
Yes. That was a real depiction of womanhood. I think you can take on current issues of today through fairy tales or the mythic. And so that was my fight, always saying, 'The audience is just not gonna buy this anymore.'
In the 1933 Little Women, Hepburn played, who else but smart, book-addicted tomboy Jo, the second of the four sisters. Hepburn's depiction was particularly nuanced and rich. See below for a sample.
Belle's character suddenly makes way more sense than before. In the traditional 18th century French fairy tale by Gabrielle-Suzanne Barbot de Villeneuve, Belle, as with so many heroines from fairy tales, is barely fleshed out at all. She's a basic everywoman figure that the reader is intended to identify with. We know Belle is well-read in the fairy tale but the book aspect isn't a huge part of the plot — thus it makes sense when we learn that she was based on Little Women's Jo (or at least, Jo-à la-Hepburn). This explains the quirks of Belle's character: her love for being outdoors and her obsessive wandering-down-a-street-while-a-muscly-dude-tries-to-seduce-her level reading.
So when you watch Beauty and the Beast this year to celebrate its birthday, make sure you line up Hepburn's Little Women first — all the better to compare and contrast.
Images: Walt Disney Pictures (2)