How To Help The Victims Of The Orlando Shooting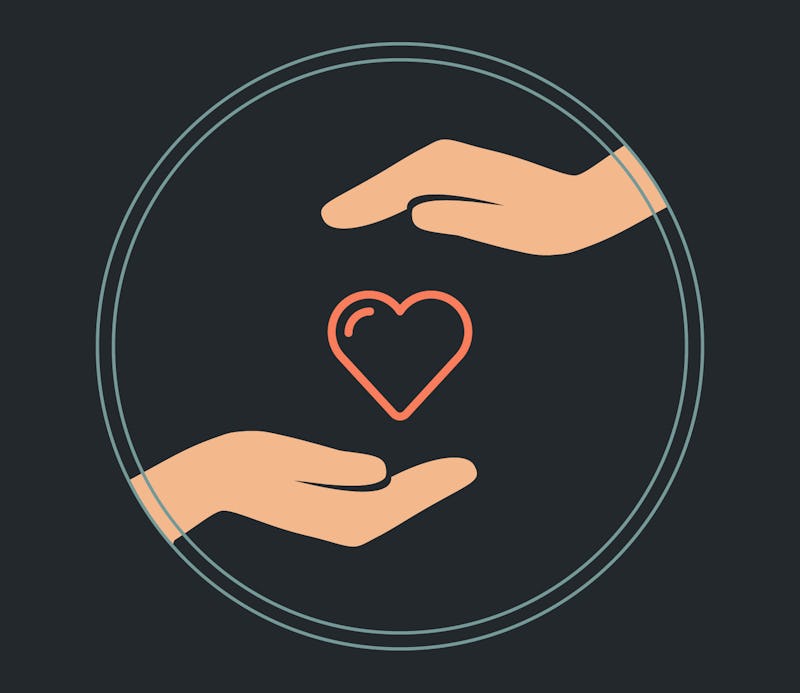 Update: In a press conference Monday morning, Orlando police confirmed that 49 people had been killed and 53 injured early Sunday morning at Orlando's Pulse gay nightclub in the deadliest mass shooting in recent U.S. history. After opening fire on the crowd, an individual named Omar Mateen had taken hostages and was ultimately killed in a stand-off with police; Mateen had called 911 and pledged allegiance to the Islamic State shortly before the massacre. Orlando mayor Buddy Dyer declared a state of emergency, and the massacre is being investigated as an act of terrorism.
The victims' names were released by the city of Orlando on its website as their next of kin were informed.
Here are some ways to help the Orlando shooting victims and their loved ones: you can also donate to the victims' fund, as well as express your solidarity with the LGBTQ community by posting a tribute online. You can also attend a vigil near you to honor the victims.
Earlier: Around 2 a.m. Sunday, a gunman launched a deadly attack on an Orlando nightclub that has resulted in "approximately 20" deaths, include the gunman's, according to authorities as reported by USA Today. At least 42 people were injured in the attack, which police have labeled a "terror incident." Dozens of people were held hostage by the gunman at Pulse, which The New York Times described as "one of the largest gay nightclubs" in Orlando. It ended in a shootout between police and the gunman around 5 a.m. Orlando Mayor Buddy Dyer said, "Tonight our community witnessed a horrific crime... that will have a lasting effect on our community," but there are ways that you can help the victims and the city, whether or not you're in the area.
Help Orlando Hospitals
Police said those injured in the shooting were rushed to three Orlando hospitals, with most being sent to Orlando Regional Medical Center. These hospitals were put on lockdown with "only essential workers are being allowed access into the building," it said in a statement, "out of an abundance of caution." The hospitals are doing the arduous work of tending the victims and their families after this attack, which police say may have involved not only an assault rifle and handgun, but "possibly an explosive device," according to The New York Times. You can donate to the Orlando Regional Medical Center through this link on its website.
Donate Blood
While the status of many of those wounded and the types of injuries are not yet known, donating blood is another good way to help hospitals, especially if you're in the Orlando area. Orange County firefighters have already tweeted there is a "large demand" for blood donations, especially type O.
According to the local NBC affiliate, there is also an "urgent need" for O Negative, O Positive, and AB Plasma donors.
OneBlood, a non-profit devoted to organizing blood donations, tweeted "Urgent need for O Neg, O Pos and AB Plasma donors following a mass shooting in Orlando." The tweet also stated you should call 888-936-6283.
People have tweeted photos of OneBlood centers filled with people in the Orlando area waiting to donate blood.
You can also check out the website for the Red Cross of Central Florida or the Mid-Florida chapter's Twitter account to find out ways to donate blood and help with other medical needs in light of the attack, even if you are a civilian.
Give To The Victims
Equality Florida, an LGBT civil rights organization, has started a GoFundMe account to support the victims of the Pulse nightclub shooting. According to the GoFundMe page, the goal is to raise $100,000. At the time of writing, nearly $60,000 has been raised from nearly 1,500 donors. To contribute to the fund, visit the GoFundMe page.
A number of online donation accounts have also been started for specific victims. For example, there's a GoFundMe for Cory James Connell, 21, who hoped to become a firefighter and was out at Pulse with his girlfriend. The GoFundMe is meant to help cover funeral expenses. According to BuzzFeed, the mother of Enrique Rios, 25, has started a GoFundMe to pay for his body to be sent back to Brooklyn, where he and his family are from.
Show Support For Pulse Nightclub
The attack took place at Pulse, a popular gay nightclub in Orlando. Through its Facebook page, Pulse management posted the message, "Everyone get out of pulse and keep running" when the gunman attacked. After the violent havoc wreaked on the club, consider donating to Pulse to help it rebuild or even send the management messages of support through its Facebook page or Twitter account.
"There's blood everywhere," Florida Congressman Alan Grayson told the press. "There's an enormous amount of evidence to be collected."
Create Memorial Services
When you witness something as disturbing and gut-wrenching as the Orlando attack, you may feel like there's nothing you can to help people who are grieving or improve a devastating situation. Creating memorial services, whether or not you live in the Orlando area, is an important way to honor the victims and also open up a dialogue for people to discuss their feelings after such a traumatic event. Honoring these people and giving others a forum to share their emotions, thoughts, and fears may ultimately prove to be one of the best ways to prevent another attack.