The One '90s Movie That Should Be Remade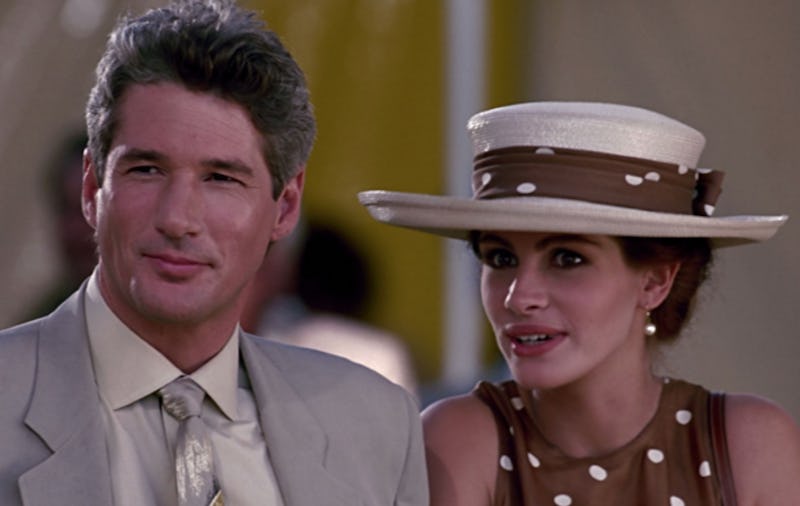 With the very public outcry surrounding the Ghostbusters remake, it's clear that people get incredibly attached to their favorite movies. Despite that, there are so many '90s movies I'd love to see updated, and recast with Zac Efron. But the one '90s movie that should be remade immediately is the 1990 classic Pretty Woman. It's commonplace for a film to get remade in 2016, but certain genres seem to get rehashed more than others. Romantic comedies don't get remade as often as they should as far as I'm concerned. One of my favorite films of all time, You've Got Mail, is based on The Shop Around The Corner, after all.
Imagine if more romantic comedy gems were updated, introduced to the Internet, and made familiar with the Kardashians. Not only did Pretty Woman cement Julia Roberts's status as a Hollywood heavyweight, it proved that Richard Gere can be endlessly dreamy when he wants to be. The fashions are typically on fleek for a '90s film, and the script features so many iconic moments. While '90s kids grew up watching Pretty Woman at sleepovers, there's a whole generation that is likely unfamiliar with the most romantic story ever told about a business man, and the prostitute he hired for a week. True love exists, y'all.
Julia Roberts really came into her own in Pretty Woman, and it's easily one of her best and most memorable roles. If the movie were remade, there'd be a real opportunity to feature a new actor in the lead role, and introduce them to a brand new audience. A possible way of updating the classic '90s film would be to have the lead characters reverse gender. The Pretty Woman remake would be able to satirize romantic comedies tropes, and break down the stereotype that says all women are in need to saving by a man — especially when it comes to making money.
With the recent announcement that Splash is being remade with Channing Tatum playing the mermaid role made famous by Daryl Hannah, it's more than possible that the same could happen with Pretty Woman. If the gender roles were swapped, and a famous male actor was playing Roberts's iconic character, the film would take on a whole new meaning. It'd be exciting to see a business woman hire someone like Zac Efron to be their companion for the week. By swapping the gender roles in Pretty Woman, an important discussion would be started, particularly as women are most often portrayed as being in need of saving, at'd be really empowering to see this stereotype broken up.
Although the fashions would inevitably be very different if Pretty Woman got remade, much of the script could stay the same. For instance, Roberts's interaction with a sales assistant would translate to 2016, as people are still routinely judged on their appearance. Having refused to serve her previously, Roberts returns to the designer store and says, "You people work on commission, right? Big mistake. Big. Huge. I have to go shopping now." This sort of interaction would not only function as a throwback to the original, but it'd highlight the money struggles millennials are all too familiar with.
One of the biggest differences a Pretty Woman remake would need to address is the Internet era. With everyone trackable, and endlessly connected, the movie would explore different themes to the original film. It's difficult to disconnect from the world in the Internet age, and, with apps like Tinder in widespread use, it'd be curious to see if the lead character met a person on a dating site, or Craigslist, rather than hired a prostitute.
Importantly, a Pretty Woman remake would encourage people everywhere to return to the original movie. For better or worse, it's an important piece of history, and is worth revisiting right now.
Images: Giphy; Touchstone Pictures