11 Scary Movies Still To Come This Year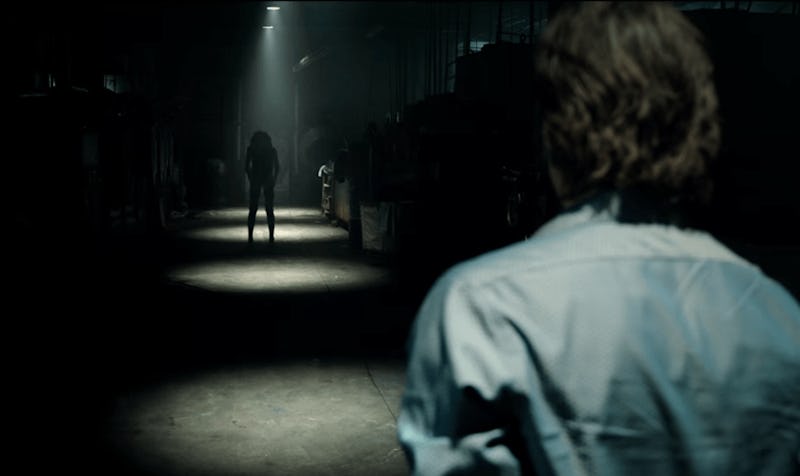 We're halfway through 2016 and already this year is going down in the books as one of the most impressive in recent memory when it comes to horror movies. Fright fans have already been treated to critically-acclaimed and scary as hell films like The Witch, 10 Cloverfield Lane, and The Conjuring 2; along with less well-received but still decidedly creepy fare like The Forest, The Boy, Hush, and The Darkness. But there are another six months to go before this year is over, meaning there are still lots of scary movies coming out later in 2016.
These films run the gamut from sequels to current hit franchises, to inventive new twists on the genre from famed horror auteurs, to a film based on a viral short film that is, no joke, the scariest thing I've ever watched in my life. And the best news for horror fans is that these terrifying films are spread throughout the rest of the year rather than being clumped around Halloween, meaning that you can get your chills pretty much any time from the heat of summer all the way to the holidays. So check out these 11 scary movies debuting later in 2016.
1. The Shallows (June 24)
It's Jaws for a new generation. OK, maybe that's overselling it a bit, but you'll definitely still be scared to go in the water.
2. The Purge: Election Year (July 1)
Thanks to the rise of Donald Trump, the third installment of this popular franchise is looking more and more like a documentary. I kid, I kid.
3. Lights Out (July 22)
The short film this movie's based on is legit the most terrifying thing I've ever witnessed. If the movie is half as scary, that will be quite an achievement.
4. Don't Breathe (August 26)
No one will ever accuse this film — about two teenage girls who break into a blind man's house to rob him but end up being stalked by him since he's a serial killer with superhuman hearing — of being unoriginal.
5. The Woods (September 16)
What's scarier than The Forest? The Woods. Seriously, this looks terrifying, and Lionsgate is touting as one of the scariest movies in decades. That's not hyperbole to be used lightly.
6. 31 (September 16)
Director Rob Zombie knows horror, and he is set to add further proof with his newest film, which looks like Saw meets creepy clowns.
7. Ouija: Origin of Evil (October 21)
Ouija boards have always been creepy, so is it any wonder that 2014's Ouija earned this sequel?
8. Rings (October 28)
The first new entry in the Ring franchise in 11 years, it seems kids are still inexplicably watching that damn cursed VHS tape. Where did they even get a VCR?
9. The Disappointments Room (November 18)
Kate Beckinsale stars in this thriller about a couple whose dream home turns into a nightmare (thank you very much) when they discover something terrifying in the attic.
10. The Strangers 2 (December 2)
The original was released way back in 2008, but after a lengthy stint in development hell, the sequel is finally making its way to theaters.
11. The Bye Bye Man (December 9)
The antagonist seems a lot like the Slender Man, which means this should be an especially creepy film for the internet generation.
Horror fans have plenty to celebrate as 2016 looks like it will continue to be the year of the scary movie, with lots more terrifying features on the way. How many will you dare to watch?
Warner Bros. Pictures; Universal Pictures; Paramount Pictures; Rogue Pictures