@HogwartsYear1 Tweets 'The Sorcerer's Stone'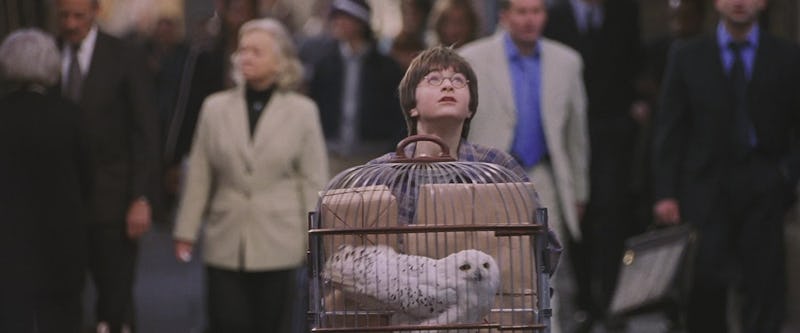 J.K. Rowling has kept the magic alive with tweets about the next generation of wizards, but now a new Twitter account has begun to give you all the Harry Potter nostalgia you crave. @HogwartsYear1 tweets The Sorcerer's Stone events in real time, so you can follow along with young Harry's adventures. As of this writing, Uncle Vernon has "lock[ed] Harry in his closet for several weeks," following the events at the zoo.
As most Potterheads know, the events of Harry Potter and the Sorcerer's Stone took place in 1991, and Harry's long-fought, adolescent battle ended with the Battle of Hogwarts in 1997. With James Sirius Potter heading off to Hogwarts in 2015, The Deathly Hallows epilogue — and the beginning of Harry Potter and the Cursed Child — is the next big event to come to the wizarding world, but we'll have to wait until September 2017 to get there.
So @HogwartsYear1 isn't actually tweeting in real time, per se. Think of it more as a quarter-century dip into the past.
Although there's no word yet as to whether the minds behind @HogwartsYear1 plan to relay the trials and tribulations of Albus Severus, Scorpius, and the rest of the next wizarding generation, they are prepared to bring Rowling's original seven books to life on Twitter. Accounts for Hogwarts Years 2 through 7 have already been created, and now lie dormant, bearing only the message, "Coming Soon!"
Image: Warner Bros.