Shop ColourPop's Tie-Dye Highlight While You Can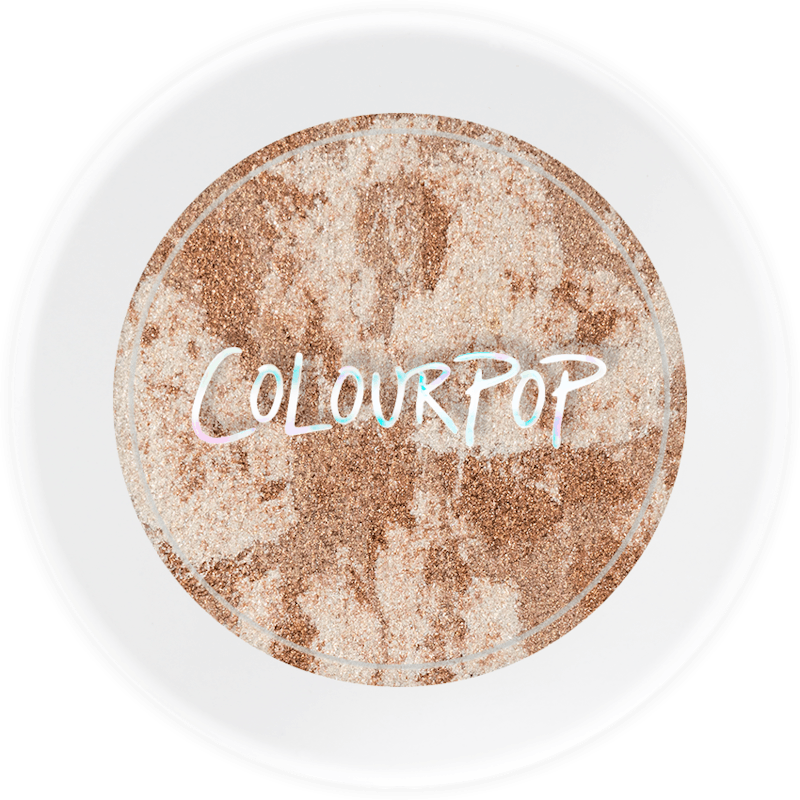 OK, so churros and ColourPop are officially my favorite things. And when the two combine — it's even better. If you're wondering what on earth I'm talking about, then you need to find out if the ColourPop Tie-Dye Highlighter is limited edition or not while you're getting filled in on the rest of the details.
So, here's the scoop. This makeup brand took to Snapchat to announce that they were combining their existing highlighter shades into one magical tie-dyed version. They mixed up three different concoctions and let fans vote on their favorite. Then, they even allowed us to help decide what to name the highlighter that received the most votes. Option 2 was the winner of the three, and it is now being called … wait for it … Churro!
So, is that pretty much the best news you've ever heard? Yeah, same! But, unfortunately, this swirled highlighter is limited edition and there are very few quantities available, according to the brand's social media accounts. That probably has something to do with the fact that they produced all of these overnight. Literally.
The shade sold out on the ColourPop website in just one minute when they dropped on Thursday. So, if you didn't grab one already, pray that this shade becomes apart of their permanent collection soon.
No wonder this went so fast. It's quite a beauty! It's got hints of corals, bronze and pink all combined into one sugar-y sweet highlight.
If you were quick enough to purchase this, get ready to get your churro on!
These babies didn't last long!
This shade is even deserving of its own hashtag.
Because it was nice while it lasted.
Hopefully more will be coming soon! With a success rate like that, churro's begging to make a comeback. Much like its namesake, it's too good to have just one, you know what I mean?
Image: Courtesy ColourPop (1)