Swatches Of Latest BECCA X Jaclyn Hill Are Gorge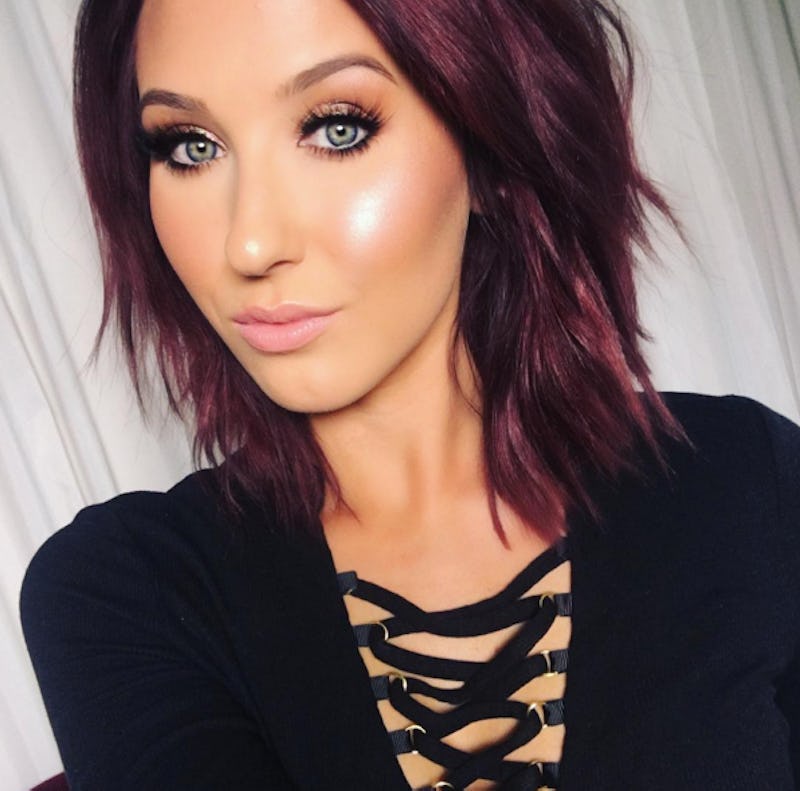 I live by a "the more champagne the better" kind of motto, and thankfully, this duo does, too. The collaboration that forever changed the way you highlight appears to be at it again. These swatches of the rumored new BECCA X Jaclyn Hill products prove that they are more than ready to bring even more champagne goodness to your life. And I'm ready to drink it all in.
Neither the brand nor Hill have confirmed anything officially, but swatches are circulating online courtesy of beauty blogger TrendmooD's social media accounts. BECCA released a statement to Bustle via email, "Thanks so much for reaching out and for your support of BECCA! We do have some exciting news – we'll be in touch on Tuesday with the official announcement. We hope you're thirsty for more Champagne." *Holds out champagne flute* I'm always ready for more! Thanks for noticing, BECCA!
Based on the photos seen so far, the rumored next round seems to include blush and highlighter combos along with an all new way to highlight. They've already released Champagne Pop in liquid, cream and powder formulas, but now they may be coming out with highlighter sticks as well. The shades appear to include Champagne Pop (of course!), Topaz and Pearl. And just wait until you see the swatches! Without further ado…
Even more BECCA X Jaclyn Hill to add to your collection? Let this be a reality!
The set could include blush and highlighter duos as well.
They seem to be the perfect mixture of pink and sparkle.
But, the best part of all are these stick highlighters that would give you a glow even when you're on-the-go. Not to mention, since they're in stick form they would be super easy to apply and versatile. Want to wear this as eyeshadow? What's stopping you?
The power of this almighty highlight keeps getting better, just when you thought it wasn't possible.
BECCA and Hill, why don't you just bathe me in your champagne glow, already?
Images: jaclynhill/Instagram (1); Giphy (1)